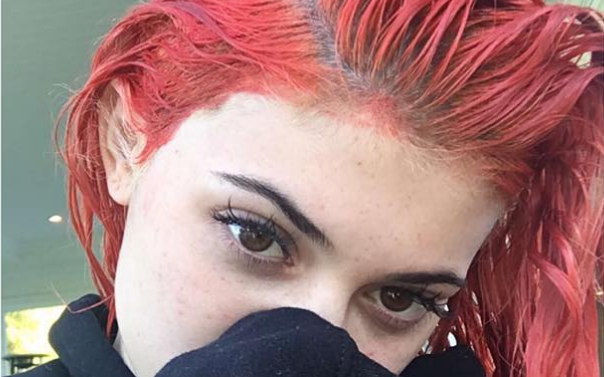 Kylie Jenner volvió a cambiar su look. Después de dos meses de ser una rubia platinada, la menor de clan Kardashian-Jenner decidió volver a su color natural.
RELACIONADO Maquillista acusa a Kylie cosmetics de plagiar su arte
La novia de Tyga publicó su cambio de look en Snapchat, aunque no estuvimos a punto de creer que su cambio sería de cabello rojo. Al parecer, para regresar a su tono original se debió someter a un largo proceso que incluyó someterse a distintas tonalidades antes de obtener el color marrón oscuro.
Para su cumpleaños en agosto, Jenner publicó fotos con el cabello rojo, sin embargo, la peluca era obra de Tokyo Stylez. Jenner se ha caracterizado por sus cambios de look, pero en su mayoría han sido postizos y pelucas de su estilista.
Kylie estuvo presentando en un Facebook Live el pasado lunes 21 de noviembre, su nueva novela titulada "Time of the Twins: The Story of Lex and Livia", que escribió junto a su hermana Kendall, con Elizabeth Killmond-Roman y Katherine Killmond.
"Sabíamos que no sólo queríamos hacer otra película en la escuela secundaria, queríamos ir completamente a ciencia ficción. No sé, fue sólo nuestra idea", comentó Kylie en la entrevista con sus fans.
VER TAMBIÉN Lady Gaga envía mensajes de solidaridad a Kanye West
El libro ya está disponible en Internet y en las librerías, y es la segunda publicación de las hermanas Jenner.