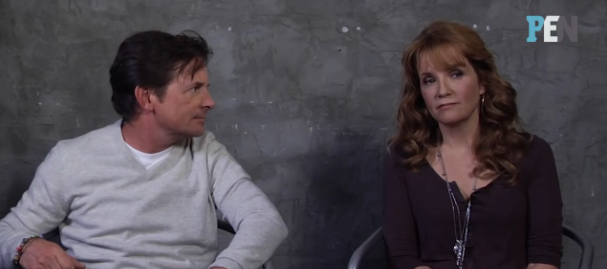 Los fanáticos de las películas ochenteras van a tener un plácido momento al enterarse de esta reunión organizada por Entertainment Weekly. Los actores que interpretaron a Lorraine Baines McFly y su hijo Marty se reunieron para un episodio de EW Reunites, para el aniversario de la película que convirtió en estrella internacional a Michael J. Fox.
Aunque Lea Thompson interpretó a la madre de Fox, nunca se pudo montar en el DeLorean. "Es muy emocionante para mí porque, en realidad nunca filmé en el carro", expresó Thompson. "Siempre lo vi en el fondo, pero nunca tuve que estar dentro de él. Estoy un poco resentida, pero está bien".
Por el contrario, Fox no tenía tanta ansiedad por el DeLorean como su colega. "Me acuerdo de todas las cosas del auto, como golpearme la cabeza en la puerta, o chocar mi rodilla con el condensador de flujo. Luce bien", comentó el actor.
Back to the Future tuvo tres entregas distintas desde 1985 hasta 1990, y generó un sinnúmero de merchandising que incluyó una atracción temática en Universal Studios.