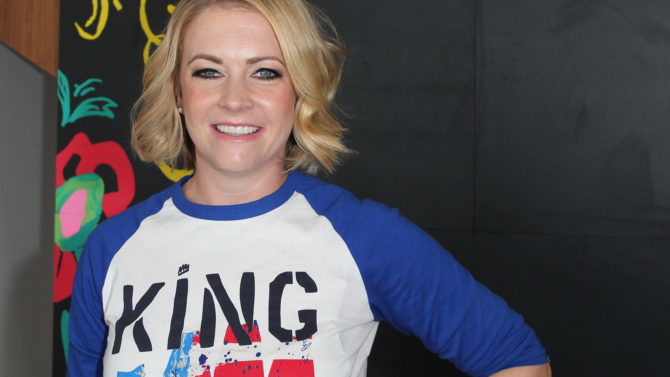 Melissa Joan Hart se convirtió en todo un ícono adolescente en los años 90 por protagonizar dos populares shows de Nickelodeon: Sabrina, The Teenage Witch y Clarissa Explains It All. Este 28 de marzo la actriz de 39 años discutió con FabLife la posibilidad que existe de traer de vuelta a uno de estos dos personajes, discusión que podría significar la génesis de un posible reboot de una de estas dos recordadas series de televisión.
"Justamente voy a una reunión después de esta entrevista", fue la respuesta que le dio a las animadoras del show cuando le preguntaron si pensaba en algún momento de su carrera revivir alguno de estos dos papeles. "Ellos me están arrojando algunas ideas tanto para Clarissa como Sabrina", acotó, no sin antes señalar que la negociación se encuentra "apenas comenzando" y que todo el proceso de obtener los derechos de los shows y de decidir quién haría la nueva versión es algo muy "político".
Varias series de la década de los 90 han regresado últimamente a la televisión, como es el caso de Fuller House, el spin-off de Full House y The X-Files, show de ciencia ficción que retornó a la pantalla chica a comienzos de año en una miniserie de seis capítulos.
Acá te dejamos con la entrevista completa donde la actriz reveló esta interesante noticia:
¿Verías un reboot de Clarissa Explains It All o de Sabrina, The Teenage Witch?