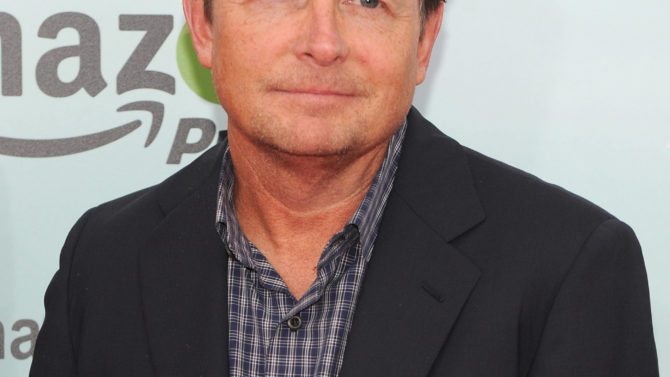 El actor Michael J.Fox es un gran ejemplo de perseverancia ante la adversidad. Hace 25 años fue diagnosticado con la enfermedad de Parkinson y el pronóstico de su futura movilidad era sombrío, pero él ha superado esa barrera.
"Se suponía que solo iba a trabajar por otros 10 años. Se suponía que ya estaría bastante incapacitado. Estoy lejos de eso", dijo Fox, de 55 años a Haute Living.
"Esto es lo peor que puedo estar, y todavía puedo ir a la tienda y comprar", agregó.
VER TAMBIÉN Chris Evans sobre el resultado de las elecciones: "Es una vergüenza para los Estados Unidos"
El actor canadiense que alcanzó la fama por sus papeles en la serie Family Ties y las películas Back To The Future, dijo que puede interpretar a cualquier personaje "siempre y cuando tenga Parkinson".
"He podido trabajar mucho. Y lo que es genial es que no estaría quieto hasta que no pudiera estar quieto. El toque sutil lo ha convertido en una experiencia nueva. Si ha sido mejor o peor no lo puedo decir, pero es ciertamente es diferente. Y eso es todo lo que puedes pedir a los 50 años, que estarías haciendo algo diferente", explicó.
Fox actuó como el malvado paciente de Parkinson Louis Canning en la serie The Good Wife en las temporadas del 2015 y 2016.
VER TAMBIÉN Katy Perry revela que sus padres votaron por Donald Trump [VIDEO]
Para el actor casado con Tracy Pollan hace 28 años y padre de cuatro hijos, algunos días son peores que otros. "El gran problema que tengo ahora es el equilibrio. Eso algo complicado porque a los 55 te caes un par de veces y te das cuenta de que no tienes 25", reveló.
"El diagnóstico no es la experiencia", dijo Fox. "Es en parte sobre Parkinson o todo sobre Parkinson tres días a la semana, y luego encuentras un lugar para estar solo y cosas para hacer con tu familia o algo así. No es una frase concreta", afirmó.