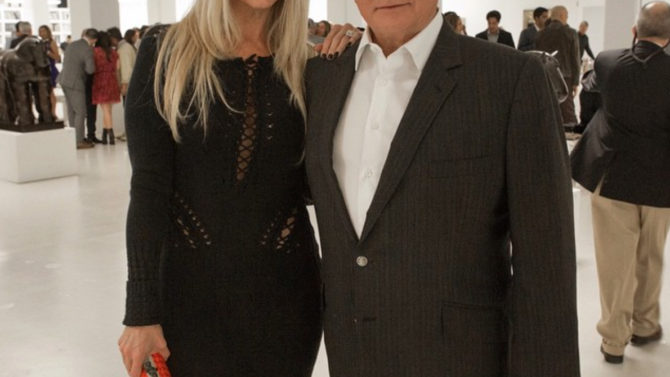 Hermán Echevarría, un empresario que saltó a la fama por su participación en el reality Real Housewives of Miami, falleció este 26 de septiembre a los 61 años de edad.
Alexia Echeverría, exesposa del cubano y una de las protagonistas de Real Housewives of Miami, confirmó la noticia a través de su cuenta de Instagram, en donde a través de un mensaje pidió privacidad para su familia durante este momento.
"La familia Echevarría está devastada por la muerte repentina de nuestro patriarca Hermán Echevarría esta mañana. Él era un hombre de familia, un empresario trabajador, dedicado a ayudar a otros y un pilar en su comunidad que era amado por todas las personas que tocó en su vida", escribió la estrella de la telerrealidad.
VER TAMBIÉN Los famosos que han muerto en lo que va del 2016 [FOTOS]
Hasta el momento se desconocen las causas de la muerte del millonario, quien fue hallado sin vida en el Epic Hotel, en la ciudad de Miami. Las autoridades se encuentra investigando la causa de su deceso, aunque según declaró al Miami Herald su socio, Gonzalo González, se presume que se trató de un ataque cardiaco, ya que Echevarría murió mientras dormía.
Echevarría era el fundador y director ejecutivo de BVK/Meka, una compañía nacional de publicidad y marketing. Adicionalmente era el CEO de la revista Venue, donde trabajaba junto a Alexia, con quien tuvo dos hijos, Nelson y Herman Jr.