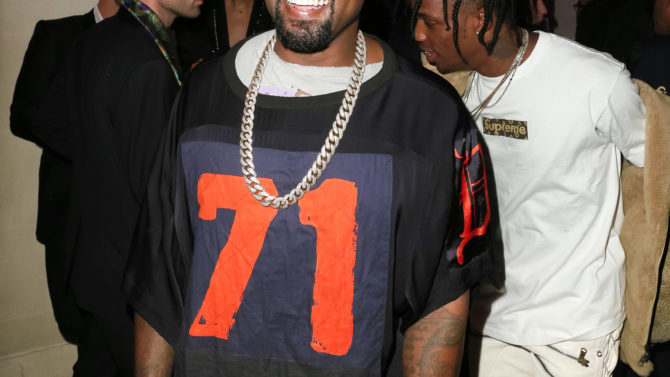 Después de mucha espera, anticipación, y un largo camino que incluyó el cambio de título en múltiples ocasiones, el octavo álbum de estudio de Kanye West, titulado The Life of Pablo, ya se encuentra disponible en Internet.
El disco fue lanzado oficialmente este 11 de febrero con un gran concierto celebrado en el famoso Madison Square Garden de Nueva York, el cual fue transmitido en vivo en cinemas alrededor del mundo.
El rapero de Chicago anunció la disponibilidad online del álbum una vez finalizada su presentación en Saturday Night Live este sábado 13 de febrero, en la que les indicó a todos sus fans que se dirigieran a Tidal y a su página web oficial para escuchar todas las canciones del disco. Haz clic aquí para escuchar The Life of Pablo.
Este nuevo álbum incluye colaboraciones con artistas como Chance the Rapper, Rihanna, Frank Ocean, Kirk "Stomp" Franklin, Kid Cudi, Ty Dolla $ign, Young Thug y The Weeknd. "No More Parties in L.A.", tema que grabó junto con el rapero Kendrick Lamar, está incluído en este disco como un bonus track.
No resulta sorpresivo es que la música del esposo de Kim Kardashian ya haya ofendido a más de uno. Hace sólo un par de días, la actriz británica Ruby Rose, mejor conocida por su papel en la exitosa serie de Netflix Orange Is the New Black, expresó su desagrado por esta producción, ya que la consideraba ofensiva hacia varias personas, incluyendo a su buena amiga Taylor Swift.
"Se cruzaron muchas lineas. Me pongo en los zapatos de las mujeres que ha herido. Las víctimas de Bill Cosby, Amber y hasta mi querida amiga Taylor. ¿Cómo puedo apoyarlo y decir que soy feminista? No puedo", escribió la actriz en su cuenta de Twitter.
¿Qué te parece este nuevo disco de Kanye?