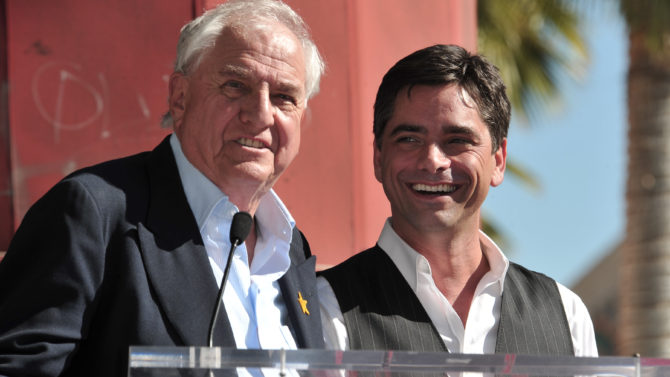 Hollywood vuelve a estar de luto, esta vez por la muerte de Garry Marshall, creador de algunos de los sitcoms más icónicos de los años 70 —como Happy Days, The Odd Couple, Laverne and Shirley, y Mork and Mindy—, y director de exitosas películas como Pretty Woman y The Princess Diaries.
El director murió este martes 19 de julio, a los 81 años, a causa de complicaciones por un cuadro de neumonía, y varios actores y figuras del mundo del entretenimiento le han rendido tributo a este ícono del cine y la televisión, a través de las redes sociales.
RELACIONADO Los famosos que han muerto en lo que va del 2016
Uno de ellos fue el actor John Stamos —quien consideraba a Marshall como su "padrino del mundo del espectáculo"— escribió en Twitter: "Garry Marshall, sin ti, no fuera quien soy. Me duele el alma. Mentor. Padrino. Gran amigo".
El actor Henry Winkler, cuya carrera despegó por su papel de The Fonz en la popular serie de los 70 Happy Days, también expresó su sentir y agradecimiento hacia Marshall a través de esta red social: "GARRY MARSHALL, descasa en paz. Gracias por mi vida profesional. Gracias por tu lealtad, amista y generosidad".
La actriz Sarah Paulson, quien apareció en las películas The Other Sister (1999) y New Year's Eve (2011), de Marshall, le agradeció por "tomarse un riesgo conmigo". Bob Saget lo llamó "un ícono de la comedia y un amigo maravilloso".
Aquí algunas de las reacciones de los famosos en Twitter: