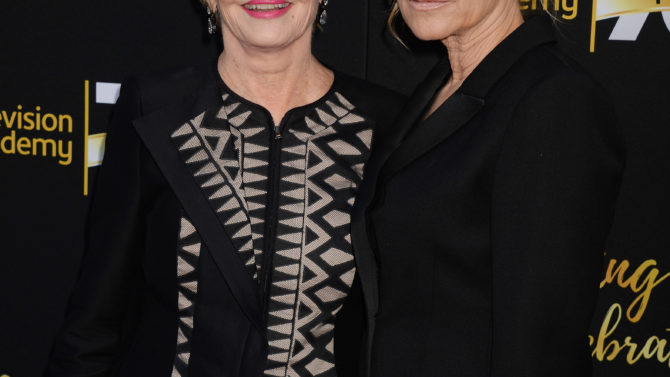 Este 24 de noviembre la actriz Florence Henderson murió a los 82 años de edad. La noticia entristeció y sorprendió a muchos famosos, sobre todo debido a que la actriz fue vista en público por última vez  el pasado lunes 21 de noviembre en la grabación del reality Dancing With The Stars, al que acudió para apoyar a la actriz Maureen McCormick (con quien trabajó en The Brady Bunch), quien era una de las concursantes del show.
Precisamente McCormick fue una de las primeras en reaccionar a la noticia a través de su cuenta de Twitter.
"Florence Henderson fue una amiga muy querida por muchos años y estará en mi corazón por siempre. Amor y abrazos a su familia. Te extrañaré profundamente", escribió la intérprete.
El actor de Star Trek, George Takei, también se manifestó tras conocerse la noticia a través de un tuit. "Florence Henderson, gracias por tu luz y amor. Fuiste la mamá de América y te extrañaremos profundamente", señaló.
VER TAMBIÉN Los famosos que han muerto en lo que va del 2016
El actor Carl Reiner también lamentó el fallecimiento de la intérprete a través de la famosa red social. "Muy triste de leer sobre la muerte de Florence Henderson, una de las personas más adorables, queridas y amadas en nuestro negocio".
Carrie Ann Inaba, una de las jueces del programa Dancing with the Stars, reality en el que Henderson concursó en el año 2010, manifestó estar devastada por la noticia. "Con el corazón roto. Ella era como una madre para todos nosotros. Me siento agradecida que tuve la oportunidad de conocerla en estos últimos años", escribió en Twitter.
Otro integrante de Dancing with the Stars, el bailarín Sasha Farber, también escribió un conmovedor mensaje a través de Twitter ante la muerte de la actriz. "Acabamos de perder a una leyenda, alguien que siempre recordaba el nombre de todo el mundo, y una de las personas más dulces que conozco. Que descanse en paz.
El actor de Frozen, Josh Gad, también expresó su pesar por la partida de Henderson a través de Twitter. "Descansa en paz Florence Henderson, la señora Brady fue una madre para todos nosotros. La extrañaremos".
VER TAMBIÉN Muere la cantante de música country Holly Dunn
Según informa Variety la intérprete de la recordada Carol Brady murió acompañada por su familia y amigos en el hospital Cedars-Sinai Medical Center, en Los Ángeles, California, a donde había sido transportada el día anterior. Su publicista indicó que falleció debido a una falla al corazón.
A continuación otras reacciones de los famosos.