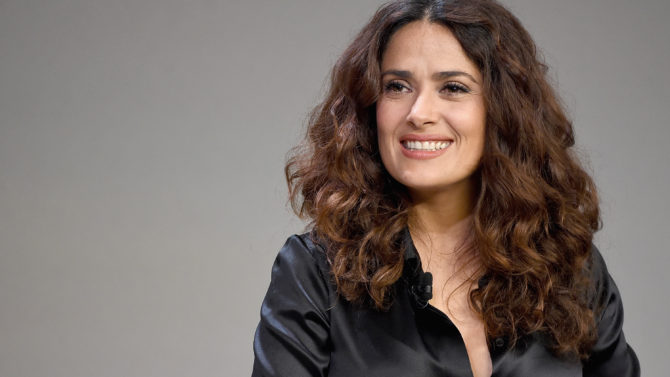 Salma Hayek se encuentra en México promoviendo su nueva película animada, Kahlil Gibran's The Prophet. En una conferencia de prensa la actriz y productora habló sobre la entrevista de Sean Penn a Joaquín 'El Chapo' Guzmán, la cual fue facilitada por Kate del Castillo.
VER TAMBIÉN Sean Penn comparte detalles sobre su entrevista con "El Chapo" en el programa '60 Minutes'
"Que si Kate Del Castillo, que si 'El Chapo', que si la entrevista… eso es una cosa muy diferente a los verdaderos problemas [por los] que está pasando el país. Me duele muchísimo; veo algunos documentales pero tengo que hacer como que me duermo por semanas, se te hace [un nudo en] el estómago y el corazón… hasta mi marido que es francés sufre conmigo", expresó Hayek cuando los reporteros le preguntaron sobre el tema."Y uno piensa como madre en todas las madres de México y en que ojalá la juventud pueda salir y sentirse a salvo. Que ojalá que las madres que los esperan a que regresen se puedan sentir tranquilas de que van a regresar", agregó la mexicana.
En The Prophet, Hayek interpreta a una madre soltera libanesa que tiene que atravesar por ciertas adversidades para criar a su hija. El director de este inspirador filme es Roger Allers.