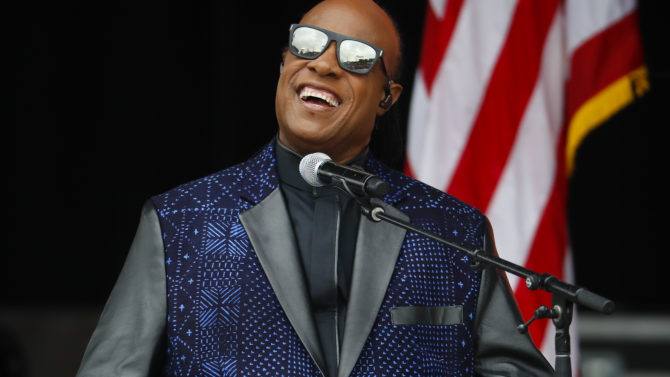 La candidata presidencial del Partido Demócrata, Hillary Clinton, tuvo el honor de que   Stevie Wonder le cantara cumpleaños el martes 25 de octubre.
Durante una entrevista realizada en el programa de radio The Breakfast Club, el intérprete de 'I Just Called to Say I Love You' usó una chaqueta que decía "1st female prez". Clinton, por su parte, no dejaba de sonreír al escuchar al cantante.
"Estoy muy emocionado por apoyar a una persona a la que le he tenido mucho cariño y respeto durante años, así que esto es verdaderamente emocionante y pienso que, sinceramente, como hombre hemos tenido nuestra oportunidad de hacer que las cosas funcionen. Es tiempo de dejar que una mujer lo haga", comentó Stevie.
Hillary, quien cumple 69 años el miércoles 26 de octubre, ha contado con el apoyo de varios artistas y celebridades, quienes aseguran que la candidata demócrata es la mejor opción para convertirse en presidenta de los Estados Unidos.
Durante los próximos días, cantantes como Jay Z, Jennifer Lopez y Katy Perry ofrecerán conciertos en apoyo a Clinton. Las elecciones presidenciales en Estados Unidos son el próximo 8 de noviembre de 2016.