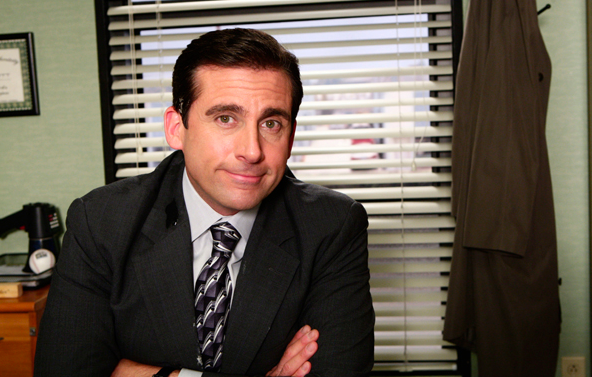 Este 16 de julio celebramos el cumpleaños de uno de nuestros favoritos: Steve Carell.
Aunque Carell, quien cumple 54 años, ha participado en un gran número de películas, se destacó por darle vida al personaje de Michael Scott en la serie The Office. Su interpretación fue una tan exitosa que lo hizo merecedor de un Globo de Oro.
Después de nueve temporadas y 188 episodios, Michael Scott se convirtió en un ícono de la cultura popular, ya que hace hasta lo imposible para lograr tener un ambiente de trabajo en donde todos sean una familia feliz. Además, (aunque no lo acepte) busca que todos los acepten, lo quieran y lo ven como un amigo.
Dicho esto, para festejar el natalicio de Steve Carell, hoy repasamos algunos de los mejores momentos de su personaje, Michael Scott.
Michael explica por qué siempre quiso ser jefe.
¡Bancarrota!
Michael como "Prison Mike"
La reacción de Michael ante un simulacro de incendio.
"It's Britney b*tch"
Michael imitando a Chris Rock.
Su risa
Su llanto
Michael expresa su odio por Toby 
Michael decide huirle a sus responsabilidades. 
Michael pelea con Dwight. 
Michael besa a Oscar.
Michael se rehusa a aceptar que cayó en un "Koi Pond".
"Me arrepiento de todo".
Sus últimas palabras en The Office.