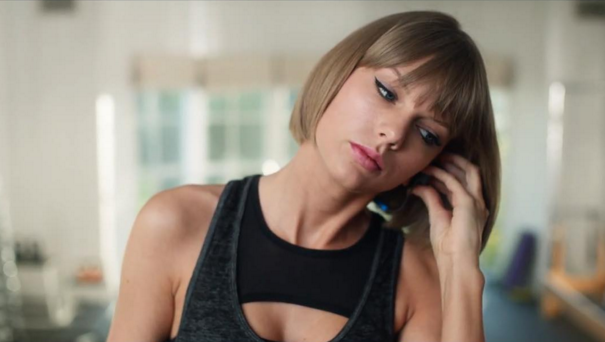 La cantante Taylor Swift es la protagonista del nuevo anuncio de Apple Music.
En el video, la intérprete de "Shake It Off" agarra sus audífonos, escoge un playlist llamado #GymFlow y comienza a rapear el tema "Jumpman", de Drake y Future, mientras corre en una trotadora. De pronto, por culpa de la distracción que le causa la buena música, se cae de la máquina de hacer ejercicio de forma repentina.
Esta no es la primera vez que Taylor se desenvuelve en un ámbito fuera del musical. En 2008 filmó un documental para CMT, titulado CMT Crossroads, también decidió colaborar junto a los Jonas Brothers en su película llamada Jonas Brothers: The 3D Concert Experience.
Sin embargo, su primera aparición oficial en televisión se llevó a cabo en 2009 en un episodio de la serie de CBS, CSI: Crime Scene Investigation, el cual contó con una audiencia de casi 21 millones de televidentes.
La artista también apareció en Valentine's Day (2010), en la película animada The Lorax (2012), y tuvo un papel secundario en el filme The Giver (2014).