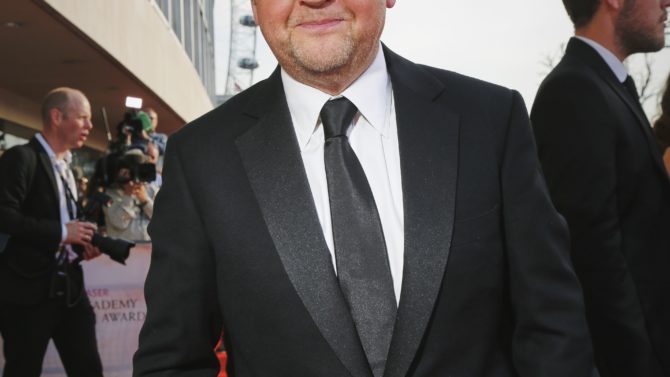 La nueva mini serie sobre la vida de Lou Pearlman ha encontrado a su actor principal. El británico Toby Jones será el encargado de interpretar a famoso fundador de bandas juveniles.
Según informa Variety, el proyecto se encuentra actualmente en etapa de desarrollo. Hasta los momentos, no se conoce qué cadena de televisión será la compradora de esta serie, cuyo director y guionistas se encuentran aún en proceso de selección.
En la década de los noventa, Pearlman, mejor conocido como "Big Poppa", fue uno de los productores musicales más exitosos de los Estados Unidos. Este productor le dio vida a varias de las boybands más populares de la década, entre ellas a los Backstreet Boys, NSYNC, LFO y O-Town. En 2006, el empresario fue acusado de haber gestado un esquema de fraude multimillonario y fue condenado en 2009 a 25 años en prisión bajo los cargos de conspiración y lavado de dinero. Pearlman falleció el pasado mes de agosto a sus 62 años.
Jones, de 50 años, es mejor conocido por sus actuaciones en The Hunger Games, y las franquicias Captain America y Harry Potter, donde prestó su voz para darle vida a Dobby The Elf. También, este actor tuvo una aparición en el show Wayward Pines de la cadena Fox.