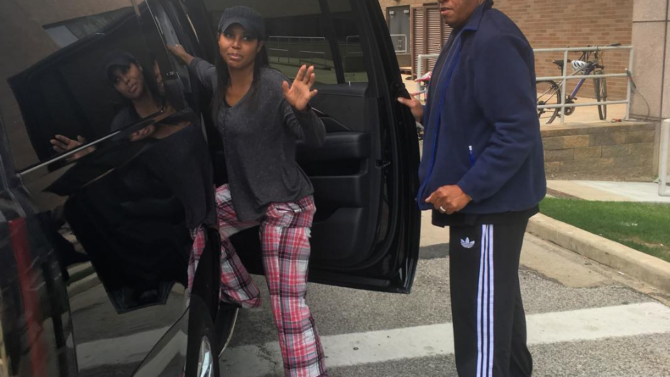 La cantante Toni Braxton estuvo hospitalizada por segunda vez en el mes el sábado 15 de octubre por complicaciones relacionadas a la enfermedad de lupus, pero al día siguiente fue dada de alta y retomó The Hits Tour.
Por tal motivo, la arista debió cancelar el concierto que iba a dar en Cleveland el sábado por la noche. En sus redes sociales escribió: "El lupus debe ser constantemente monitoreado y este pequeño contratiempo no debe afectar al resto de su gira".
El domingo 16 de octubre, Braxton publicó una foto suya en Instagram saliendo del hospital y anunciando que esa noche actuaría en Chicago.
VER TAMBIÉN Mira a JLo bailando al ritmo de "Ginza"
Hace dos semanas, la intérprete de "You're Makin' Me High/Let It Flow", de 49 años, fue dada de alta de un hospital en Los Ángeles tras pasar varios días ingresada para tratar la enfermedad autoinmune.
Su gira de conciertos The Hits Tour comenzó el 8 de octubre en Oakland, California, y culminará el 12 de noviembre en Atlantic City, Nueva Jersey.