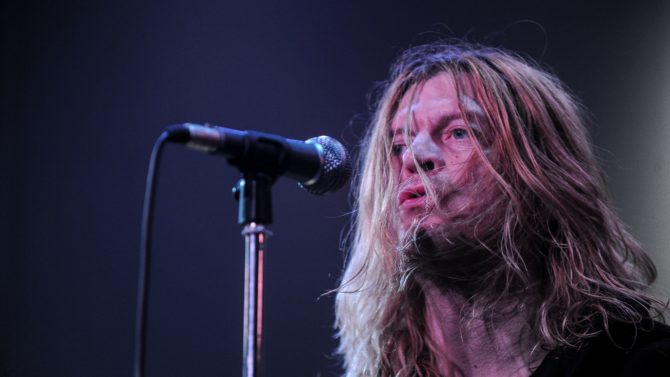 Wes Scantlin, vocalista y único miembro original de la banda de rock Puddle of Mudd, fue arrestado la madrugada de ayer, domingo, en un concierto en Hermosa Beach, California, y se le ha fijado una fianza de de $250.000, según confirmó Entertainment Weekly.
RELACIONADO: Famosos que han ido a corte
De acuerdo con TMZ, Scantlin salió del escenario después de cantar, y fue llevado rápidamente en custodia por la policía de Saint Rocke, el lugar donde la banda estaba tocando.
El arresto estaría vinculado con la reciente decisión de Scantlin de pasar por alto una audiencia judicial relacionada con un caso en el que el músico presuntamente cometió vandalismo a principios de este año en la misma casa que perdió por un embargo hipotecario en el 2015.
RELACIONADO: The Rolling Stones, Paul McCartney, y más podrían reunirse en festival
Esta no es la primera vez que el líder de Puddle of Mudd es arrestado. Anteriormente fue detenido por posesión de sustancias controladas, conducir bajo la influencia (DUI, por sus siglas en inglés) y huir de un arresto en 2015.
Además, el pasado mes de marzo, su banda lo abandonó en pleno escenario de un show en el Reino Unido.