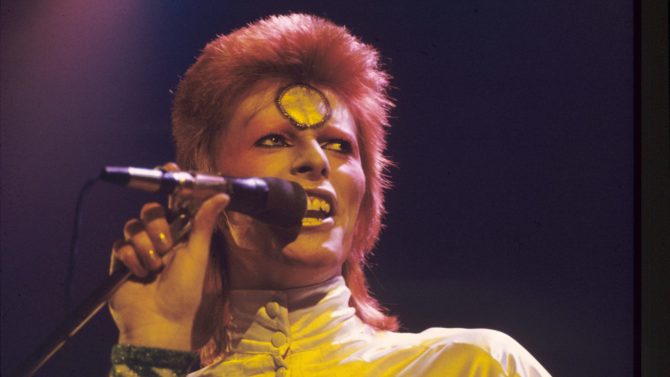 A ocho meses de la muerte de David Bowie, finalmente se puede escuchar The Gouster, el álbum de estudio inédito que grabó en 1974.
El mismo forma parte del nuevo álbum llamado Who Can I Be Now? (1974-1976) que fue lanzado este 26 de septiembre en un box set y que incluye canciones de The Gouster, y otros discos que Bowie lanzó en los años 70.
The Gouster tiene siete temas en total e incluye las primeras versiones de "John, I'm only Dancing" y "Somebody Up There Likes Me" and "It's Gonna Be Me".
VER TAMBIÉN Lady Gaga revela el 'tracklist' de 'Joanne', su nuevo álbum
Todas las canciones tienen una gran influencia funk y soul, y fueron grabadas en Filadelfia durante el descanso de una gira, de acuerdo con Billboard.com.
Respecto al nombre, Gouster, el productor Tony Visconti explicó que "era una palabra desconocida para mi pero David la conocía como un tipo de vestimenta usada por los adolescentes afroamericanos en los años 60 en Chicago. Pero en el contexto del álbum su significado era una actitud de orgullo y hipness. De todas las canciones que cortamos, estábamos enamorados de las que elegimos para el álbum y que retratan esa actitud".
El box set está disponible vía streaming en Spotify y Apple Music. The Gouster comienza en la pista 50 del disco 4.