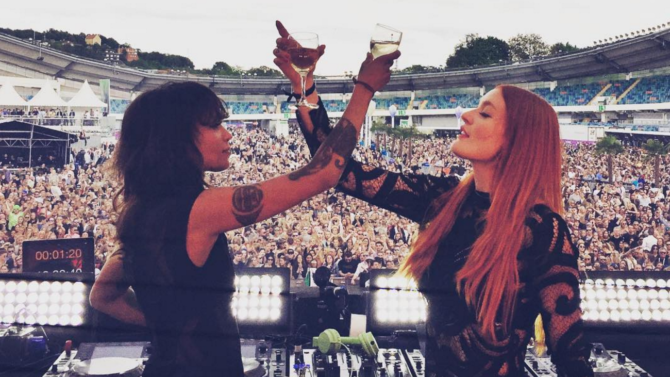 Mientras esperamos el nuevo disco de las chicas de Icona Pop, este viernes 1 de julio podemos disfrutar de la unión del dúo sueco con el de música electrónica Louis the Child en el tema "Weekend" que llega acompañado de un video ideal para una fiesta.
En el clip se ven a a las integrantes de Icona Pop, Aino Jawo y Caroline Hjelt, mientras cantan en un espacio abierto junto a un auto con luces de neón. A la vez se pueden ver imágenes de un grupo de chicos y chicas que gozan de su fin de semana.
El dúo de productores de Chicago, Louis the Child, estuvo encargado de la música.
Icona Pop describe su música como synthpop, pero están muy influenciadas por géneros como el electro house, el dubstep y el indie pop. Se formó en 2010 y, aunque ambas integrantes son originales de Suecia, desde 2012 permanecen radicadas entre Los Ángeles y Nueva York.
"Trabajamos duro y festejamos duro. Constantemente sentimos jet lag y, a veces, hacemos cosas extrañas… Esta canción es acerca de nuestro hermoso caos. Por lo que pensamos que mucha gente puede identificarse", expresó el dúo en relación a este nuevo tema a través de un comunicado de prensa.