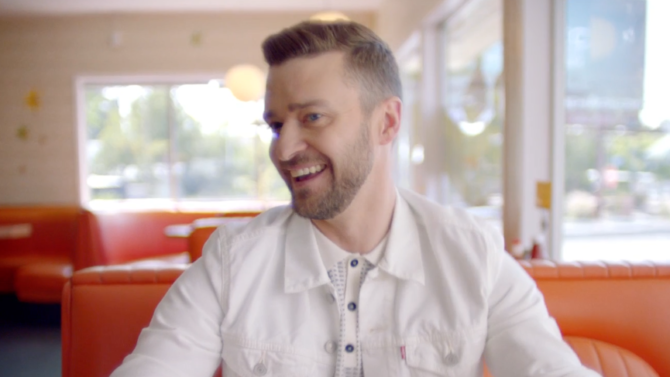 La semana pasada Justin Timberlake puso al mundo a bailar con el lanzamiento del tema "Can't Stop the Feeling", que formará parte de la banda sonora de la película animada de DreamWorks, Trolls, y en cuyo video aparecen cantando famosos como Anna Kendrick, Gwen Stefani, James Corden y Kunal Nayyar, quienes junto a Timberlake integran el elenco que prestará su voz para dar vida a los personajes del filme.
Sin embargo, parece que las imágenes que vimos no representan el video oficial de "Can't Stop the Feeling", ya que este 12 de mayo el artista presentó un teaser de lo que será el corto oficial del pegajoso tema. En el video de 46 segundos hay algo evidente: todo el mundo tuvo que bailar.
Además esta canción estará en el nuevo álbum del artista, del que aún no se han revelado detalles (como fecha o nombre oficial). Esta nueva producción es la primera de Timberlake desde el lanzamiento de su disco 20/20 Experience en 2013.
Para lo que sí tenemos fecha es la del estreno de Trolls, que llegará a los cines de Estados Unidos el próximo 4 de noviembre.