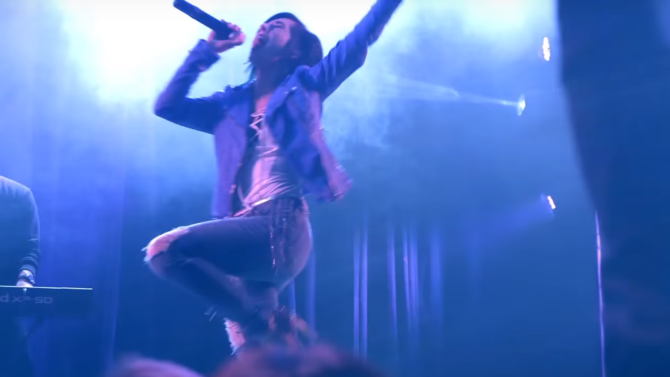 Este viernes, la familia de Christina Grimmie lanzó el cuarto y último video póstumo de la cantante, luego de que perdiera la vida tras ser baleada por un desequilibrado fanático después de una presentación en Orlando, Florida, el pasado mes de junio.
El tema forma parte de The Ballad of Jessica Blue, una serie de videos póstumos entre los que también han sido lanzados los sencillos "Anybody's You", "Snow White" y "Deception". Este trabajo final, titulado "Without Him", se desprende de Side A, el segundo esfuerzo discográfico de la fallecida cantante.
Aquí puedes ver "Without Him", el trabajo audiovisual final de la joven artista:
Este último trabajo audiovisual de la intérprete relata la historia de una joven cantante que se halla en una encrucijada, tratando de manejar su vida personal y su vida profesional.
Grimmie, quien fuese finalista de la sexta temporada del popular programa The Voice, fue asesinada a sus 22 años. Side A fue lanzado por la cantante en febrero de 2016.