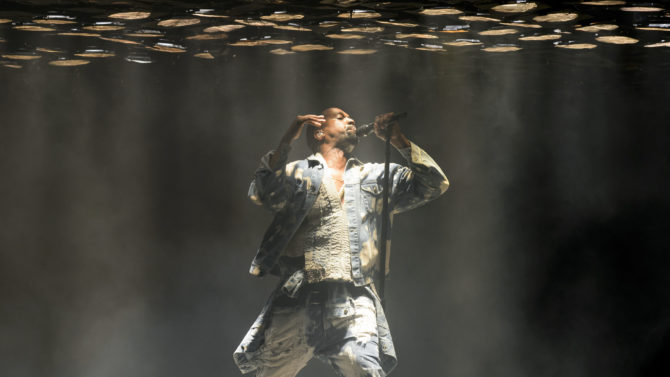 De acuerdo a información publicada por el portal web de Billboard, el más reciente disco de Kanye West, The Life of Pablo, se posicionó al tope de la lista Billboard 200.
Esta prestigiosa tabla traza los álbumes más populares en los Estados unidos, tomando en cuenta parámetros multi-métricos de consumo, entre los cuales se incluyen las ventas tradicionales de discos y el streaming equivalente de álbumes.
The Life of Pablo marca el séptimo número 1 de Kanye en las listas de Billboard 200. De acuerdo a información publicada por el portal web de esta compañía musical, "más de la mitad de las unidades vendidas fueron generadas únicamente a través del streaming del álbum".
Recordemos que el esposo de Kim Kardashian lanzó este disco en primera instancia, y exclusivamente, a través del servicio de Tidal. A partir de la primera semana de abril, el álbum se hizo disponible en Spotify y Apple Music, logrando ubicarse así al tope de las listas estadounidenses.
La noche del sábado, West tomó su cuenta de Twitter para agradecer a todos sus fans por este acontecimiento.
El rapero recientemente debutó en vivo varios temas que se desprenden de esta exitosa producción discográfica. "Waves", "Pablo" y "Famous", fueron algunas de las canciones que Yeezy tocó en vivo desde el Paradise International Music Festival, celebrado este fin de semana en Filipinas.