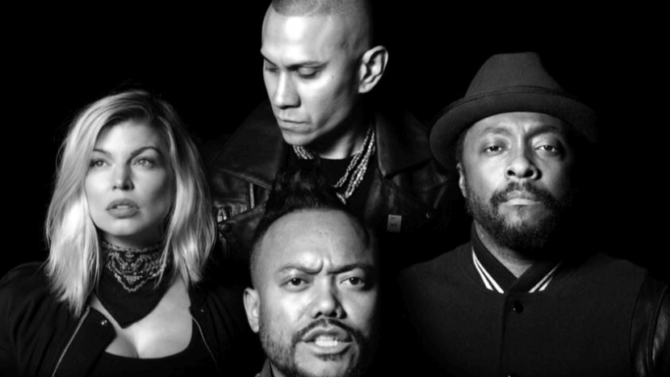 Trece años después de lanzar su éxito "Where Is the Love", The Black Eyed Peas presentan una nueva versión de su canción llamada #WHERESTHELOVE, en respuesta a los recientes actos de violencia que han ocurrido en los Estados Unidos y en el mundo.
VER TAMBIÉN JLo, Selena Gómez, Juanes y otros artistas cantan 'Hands', en honor a víctimas de masacre en Orlando [VIDEO]
Artistas como Mary J Blige, Justin Timberlake, Usher, Jamie Foxx, The Game, DJ Khaled y Jaden Smith prestaron sus voces para la nueva versión del sencillo que fue lanzado a través de iTunes este 31 de agosto. Asimismo varios famosos como Luis Coronel, Kendall Jenner, Vanessa Hudgens y Connie Britton, aparecen en el nuevo video de la canción, el cual también fue lanzado a través de la tienda virtual de Apple.
En el video musical también participaron oficiales de policía, así como familiares de Alton Sterling y Philando Castile, dos hombres afroamericanos que fueron asesinados por policías caucásicos en dos incidentes separados. El clip también incluye varias imágenes de protestas y recientes actos de violencia que han sacudido al mundo.
VER TAMBIÉN Beyoncé, Rihanna y otros famosos nombran 23 razones por las que han matado a personas de raza negra [VIDEO]
"El mensaje no ha cambiado: con un rico pero mínimo arreglo, esta actualización llena de estrellas es un recordatorio oportuno de que el amor trasciende el odio", indica la reseña oficial del sencillo publicada en iTunes.
El dinero que se recaude de la venta de la canción y de su video será donado a la fundación de will.i.am, i.am.angel, que trabaja para ofrecer mejores oportunidades de vida a los jóvenes del vecindario Boyle Heights, en Los Ángeles, a través de becas y actividades que fomenten el estudio de ciencias como las matemáticas, la física y la química.