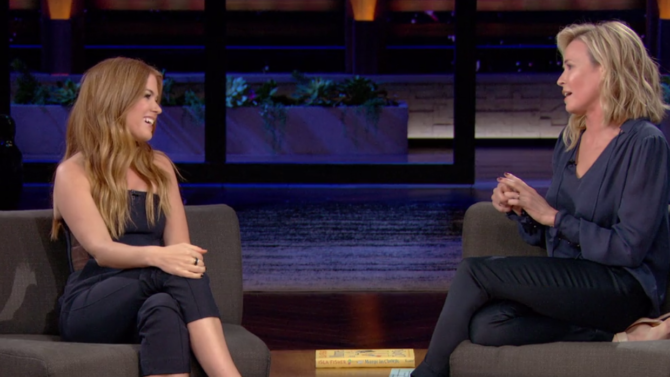 Isla Fisher filmó la película Keeping Up With the Joneses a solo seis semanas de dar a luz. Estaba amamantando y "por eso es que tenía franken-boobies". Todo el equipo de la película fue comprensivo y esperaron mientras alimentaba a su hijo Montgomery, recién nacido, comentó la actriz en el show de Chelsea Handler.
Fisher habló además de sus diferencias físicas con Gal Gadot, con quien compartió en el rodaje de la cinta. "Sentía que yo debía estar en The Lord of the Rings buscando un anillo, y ella debía estar en el desfile de Victoria's Secret".
Chelsea le preguntó cómo se puso en forma para realizar escenas en ropa interior para la película, a lo que la actriz respondió que no fue necesario. "Ella está en las funciones del colegio, es una mamá típica", así que no hubo presión para que tuviera una figura escultural.
Al final de la entrevista, Isla comentó que tuvo que dejar de seguir a Justin Bieber en Instagram, y aunque la presentadora no entendía por qué quería seguir al cantante, Fisher le dijo, "Justin Bieber es como Donald Trump, quieres ver lo que está pasando".