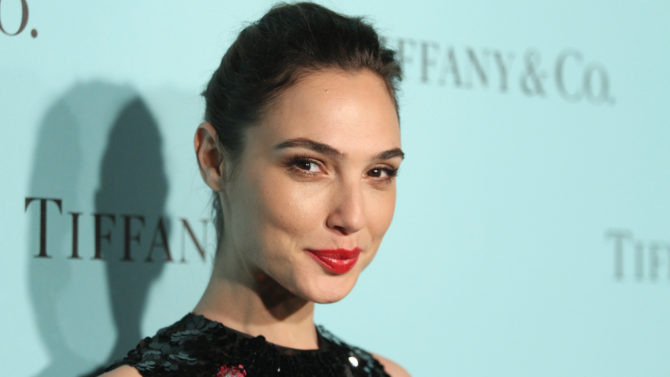 Gal Gadot pasó por el show de Jimmy Kimmel para compartir sus experiencias en la película Keeping Up with the Joneses y su en su papel de Wonder Woman.
Gadot tiene una escena en la que se besa con Isla Fisher, y confesó que se sintió muy cómoda con ella. Kimmel le preguntó que si prefería besar en la ficción a una mujer, y la actriz israelí le respondió, "suenas como mi esposo".
Gadot, quien interpreta a Wonder Woman en la película del mismo nombre y en Justice League está muy emocionada de conocer a Lynda Carter el  21 de octubre en las Naciones Unidas.  Este año es el aniversario número 75 de la 'mujer maravilla'.
A propósito de disfraces y Halloween, Kimmel le preguntó si sería Wonder Woman para ese día, a lo que ella respondió "ya tuve suficiente del disfraz", debido a que este año grabó casi que de forma consecutiva las dos cintas.
Su hija de 5 años le dice a otros niños en el parque, "mi mamá es Wonder Woman", y cuando los padres miran a Gadot extrañados, sin reconocerla, y ella simplemente les responde, "sabes, toda mamá es la mujer maravilla".
Keeping Up with the Joneses estrena en cines el 21 de octubre.