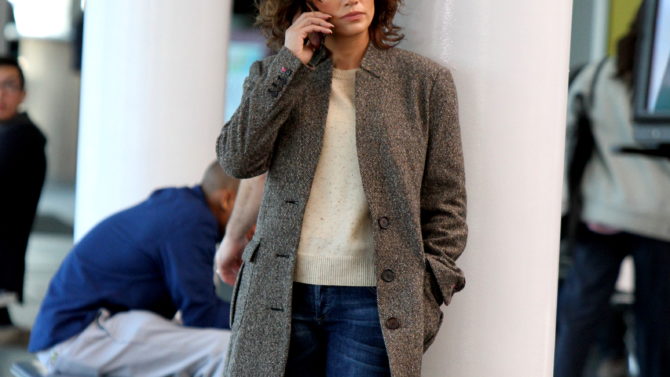 Jennifer López ya se puso manos a la obra para la segunda temporada de la serie que protagoniza y produce, Shades Of Blue. Y la misma estrella hizo el anuncio con una imagen suya que publicó en su cuenta de Instagram. "Harlee está de regreeeeso… #shadesofblue#season2 #HarleeSantos #NBC", escribió refiriéndose a su personaje.
VER TAMBIÉN NBC cancela la serie 'Mysteries of Laura'
En la imagen podemos ver a la multifacética artista de 46 años en el set de la serie policial que filma en la ciudad de Nueva York, y caracterizada como su personaje de la detective Harlee Santos, con poco maquillaje y cabello corto con ondas. 
Shades of Blue se estrenó el pasado 7 de enero por NBC, con un elenco integrado por, además de López, Ray Liotta, Drea de Matteo, Warren Kole y Dayo Okeniyi.
Creada por Adi Hasak, la historia cuenta la vida de una detective (J.Lo) del Departamento de Policía de Nueva York, que es madre soltera de una adolescente, que se ve forzada a colaborar con las fuerzas anticorrupción del FBI para desmantelar las operaciones ilegales en el lugar donde ella trabaja, y detener a sus compañeros y amigos policías.