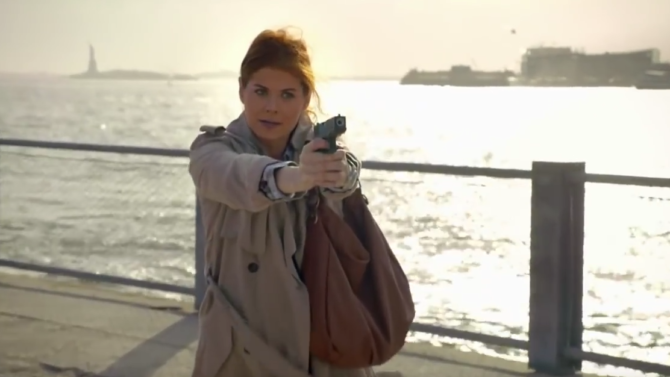 La serie de la cadena televisiva NBC, Mysteries of Laura, protagonizada por Debra Messing, no será renovada para una nueva temporada, según reportó Variety este sábado 14 de mayo.
Este drama-comedia policial, que contaba con la participación de la ex protagonista del exitoso show Will and Grace, mantuvo un sólido desempeño a lo largo de sus dos temporadas al aire, sin embargo, el estudio de TV anunció que decidió poner un punto final a esta historia. De acuerdo a The Wrap, Mysteries of Laura no logró obtener los ratings deseados para una audiencia general de edades comprendidas entre los 18 y 49 años.
Josh Lucas, Laz Alonso, Janina Gavankar y Max Jenkins conformaban el resto del elenco de este programa, producido por Greg Berlanti, Aaron Kaplan y Todd Lituchy.
Además de este show, NBC anunció que tampoco renovará las series Undateable, The Player, Mr Robinson, Heroes Reborn, Heartbeat, Hannibal, Game of Silence, Crowded y Best Time Ever, con Neil Patrick Harris. La serie Telenovela, protagonizada por Eva Longoria, tampoco tendrá una nueva temporada.