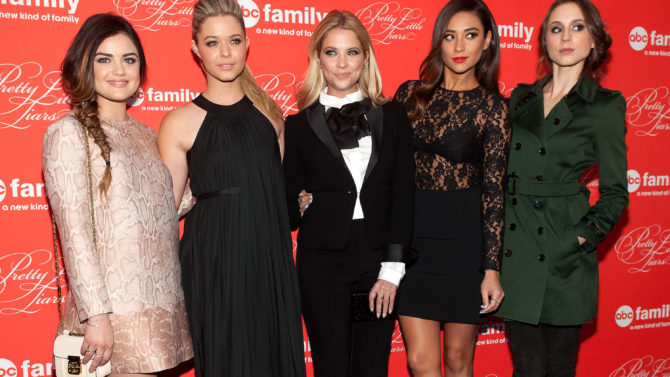 Lucy Hale, protagonista de la exitosa serie Pretty Little Liars, pudo haberle indicado a James Corden que el show llegará a su final próximamente.
Hale fue una de las invitadas especiales en el programa The Late Late Show With James Corden, donde el anfitrión no pudo evitar preguntarle a la estrella sobre el futuro de la serie. "¿Es cierto que la próxima temporada podría ser la última? ¿Verdadero o falso?", cuestiona el comediante, a lo que la joven actriz responde, después de varios titubeos: "Sí, se va a terminar".
La respuesta de Hale, quien interpreta el papel de Aria Montgomery en el misterioso show, devastó visiblemente al anfitrión del programa, pero esto no lo detuvo para preguntarle a la protagonista cómo quisiera que terminara la serie. "Solía decir que deseaba que el show terminara con ellas caminando en el atardecer, felices y viviendo una vida sin 'A', sin drama, ¿sabes? Pero no. Quiero que termine de una forma trágica", fue la graciosa respuesta de Lucy.
"De cualquier forma que termine, es una tragedia, y tú lo sabes", sentenció Corden. Haz clic para que veas la divertida entrevista: