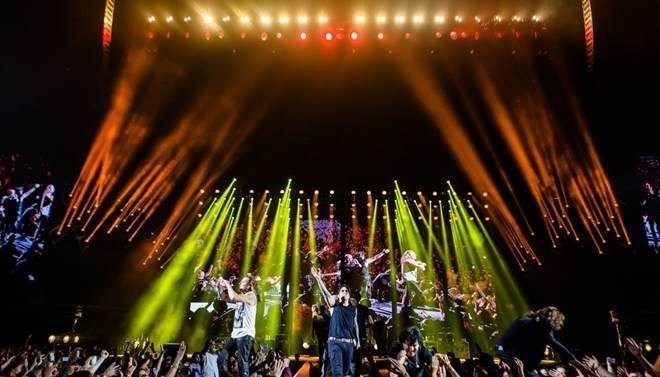 Maná estrena el miércoles 14 de septiembre el documental "Maná: On the Road to the Latino Power Tour".
El filme, que estará disponible en la plataforma digital Tidal, "es una mirada íntima" a la vida de los músicos y cuenta con entrevistas a los integrantes de la banda. El cortometraje fue dirigido por los hermanos Dawidson y grabado en Argentina y Perú durante la gira "Cama Incendiada".
"Queríamos mostrar a nuestros fanáticos lo que no se ve de las giras de Maná, compartir algunas historias y celebrar la influencia que los latinos tenemos en los Estados Unidos antes de comenzar nuestra gira Latino Power Tour por ese país", expresó Fher, cantante de la banda.
VER TAMBIEN: Renée Zellweger baila como porrista en el show de Jimmy Fallon [VIDEO]
Por su parte, Tidal se extresó satisfecho de que el documental sea estrenado en la plataforma digital.
La banda Maná ha vendido más de 40 millones de discos a nivel mundial y han sido reconocidos con cuatro Grammy y ocho Latin Grammy. La nueva gira de la agrupación,  "Latino Power" da inicio en septiembre en Estados Unidos y "tiene como misión unir e inspirar a la comunidad Latina a votar en estas próximas elecciones".