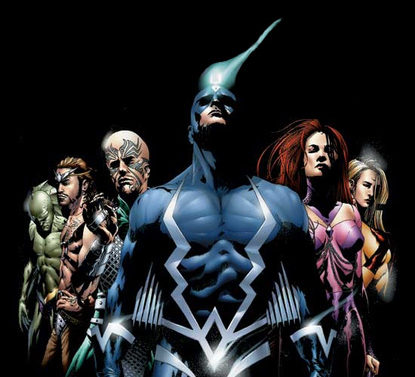 El universo de Marvel sigue expandiéndose en el cine y la televisión. Esto debido a que los creadores de algunos de los superhéroes más populares están desarrollando una nueva serie de televisión llamada The Inhumans.
VER TAMBIÉN Tom Hiddleston responde quiz para determinar qué villano de Marvel es (y no es Loki)
La historia en la que un grupo de humanos con súper poderes luchan por defenderse será transmitida por ABC en septiembre del próximo año. Según informa The Hollywood Reporter, la serie contará con un total de ocho episodios y los primeros dos debutarán en salas de cine IMAX en el verano, marcando así la primera vez que una serie es transmitida en cines.
Originalmente los planes de Marvel consistían en desarrollar una película sobre estos personajes, pero el estudio abandonó la idea hace algún tiempo, luego de mover en dos ocasiones el año de lanzamiento de la cinta.
VER TAMBIÉN 'Doctor Strange' lidera la taquilla por segunda semana consecutiva
Los inhumanos, como se les conoce en español, son una especie genéticamente superior a los seres humanos, creada por el escritor Stan Lee y el dibujante Jack Kirby. Ingresaron al universo de Marvel en 1965  y desde ese entonces han ido cobrando popularidad. Entre sus integrantes más conocidos está Black Bolt, Medusa y al malvado Maximus the Mad.