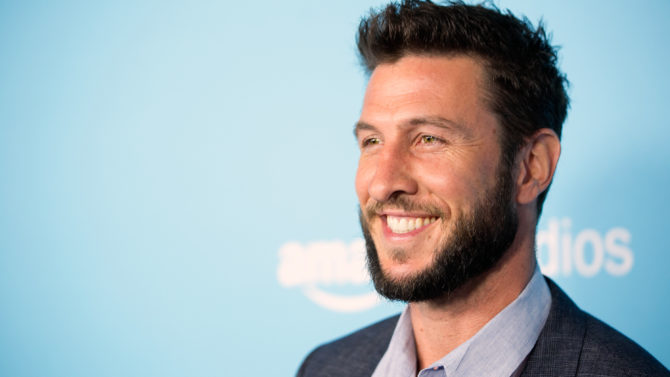 El actor Pablo Schreiber, nominado al premio Emmy por interpretar al oficial George "Pornstache" Méndez en la serie de Netflix Orange Is The New Black, se unió al elenco del show televisivo American Gods. Así lo hizo saber Entertainment Weekly.
Schreiber, de 38 años, quien también participó en The Wire, encarnará a un personaje llamado Mad Sweeney en American Gods. El canadiense obtuvo este rol luego de que la semana pasada el actor británico Sean Harris anunciara que no podía continuar la filmación por razones personales.
Esta serie será una adaptación del libro del mismo nombre escrito por Neil Gaiman, quien además servirá como guionistas para algunos de los episodios. El libro sigue una guerra entre dos tribus de dioses: un clan mitológico tradicional, contra otro grupo impulsado por la tecnología y el dinero. 
La adaptación de American Gods tiene a Bryan Fuller (Hannibal) y a Michael Green (Heroes) como productores ejecutivos, y será protagonizada por Ricky Whittle e Ian McShane. El reparto también cuenta con Emily Browning, Crispin Glover y Yetide Badaki, entre otros.
American Gods formará parte de la programación de la cadena Starz, pero aún no tiene fecha de estreno.