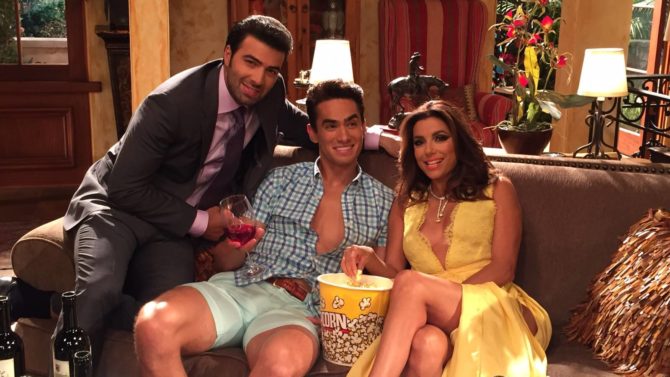 La serie de la cadena televisiva NBC, Telenovela, protagonizada por Eva Longoria, no será renovada para una nueva temporada, según reportó este 13 de mayo Entertainment Weekly.
VER TAMBIÉN Anthony Méndez, el narrador de 'Jane The Virgin', lee dramáticamente canciones pop [VIDEO]
Telenovela fue cancelada tras solo una temporada de seis capítulos que culminó en febrero pasado. Esta serie representaba el regreso de Longoria a la televisión luego de formar parte del elenco de Desperate Housewives, que se transmitió de 2004 a 2012.
Según The Hollywood Reporter, la cadena tomó la decisión de no renovar la serie por una segunda temporada debido a los bajos índices de rating.
Además de los números de audiencia, la serie era constantemente comparada con Jane the Virgin, el programa protagonizado por Gina Rodríguez.
En Telenovela, Longoria, quien también fungía como productora ejecutiva, interpretaba a Ana Sofía Calderón, una actriz de telenovela que tiene que trabajar junto a su exmarido, el cual llega a la pantalla chica gracias al personaje encarnado por Jencarlos Canela. Actuaban también Amaury Nolasco y Diana-Maria Riva, entre otros.
VER TAMBIÉN 5 razones por las que amamos a Eva Longoria [VIDEO]
Telenovela no fue la única serie cancelada. NBC anunció que tampoco renovará las series Undateable, The Player, Mr Robinson, Heroes Reborn, Heartbeat, Hannibal', Game of Silence y Crowded. También se cancelará el programa Best Time Ever, con Neil Patrick Harris.