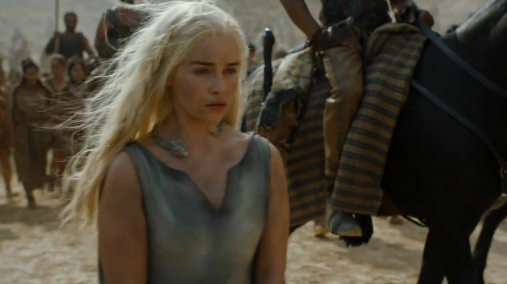 ¡Al fin!, un nuevo tráiler oficial de la sexta temporada de Game of Thrones fue estrenado este 8 de marzo.
HBO sorprendió a los seguidores de este comentado show con este esperado adelanto. Estas nuevas imágenes asoman lo que pasará con algunos de los personajes, incluyendo al popular Jon Snow.
"Estás en el gran juego ahora, y el gran juego es aterrador", dice Tyrion Lannister, personaje interpretado por Peter Dinklage, esto mientras se escucha en el fondo la canción "Wicked Game" de James Vincent McMorrow.
Game of Thrones es la serie más costosa en la historia de la televisión, comenzó en 2011 y fue creada por David Benioff y D. B. Weiss. La producción de esta aventura medieval está basada en la serie de novelas realizadas por el escritor George R. R. Martin y cuenta con la participación de Emilia Clarke, Kit Harington, Lena Headey y Maise Williams, entre otros.
VER TAMBIÉN Kit Harington admite que aparecerá en la sexta temporada de 'Game of Thrones', pero no como esperábamos
La nueva tanda de capítulos de Game of Thrones comienza este 24 de abril y no puedes perdértela.