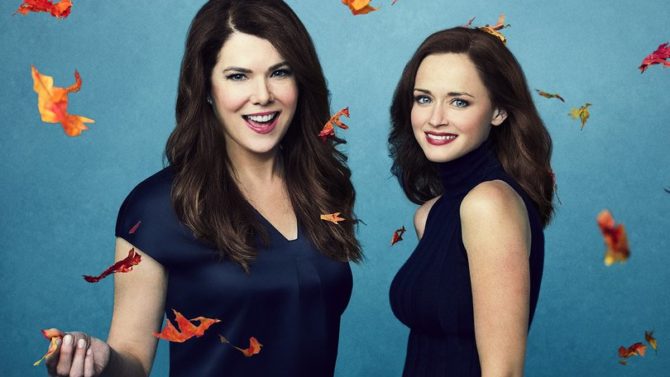 Estamos a casi un mes de presenciar el regreso a la pantalla chica de Lorelai y Rory Gilmore en la nueva miniserie Gilmore Girls: A Year in the Life y la espera se ha puesto más emocionante ahora que Netflix ha lanzado nuevos pósters de la esperada producción.
En los nuevos afiches promocionales vemos a las chicas Gilmore posando en escenarios alusivos a las diferentes estaciones, haciendo referencia así a los cuatro episodios de 90 minutos de duración que conformarán la miniserie, los cuales llevan como título el nombre de las diferentes estaciones.
VER TAMBIÉN Rory Gilmore le recomienda sus libros favoritos a Michelle Obama [VIDEO]
A más de nueve años de la transmisión del último episodio de la serie original que inspiró esta secuela, Lauren Graham y Alexis Bledel, protagonistas de la serie, lucen en las nuevas fotos promocionales atuendos y estilos de cabello similares, demostrando una vez más que conforman el dúo perfecto de madre e hija en la televisión.
VER TAMBIÉN Cientos de cafés se transformarán en el famoso Luke's Diner de 'Gilmore Girls'
Gilmore Girls' A Year in the Life estará disponible en Netflix a partir del próximo 25 de noviembre y en su elenco participarán la mayoría de los actores de la serie original, incluyendo a Melissa McCarthy, Scott Patterson y
Matt Czuchry.
Te dejamos con el tráiler, por si aún no lo has visto.