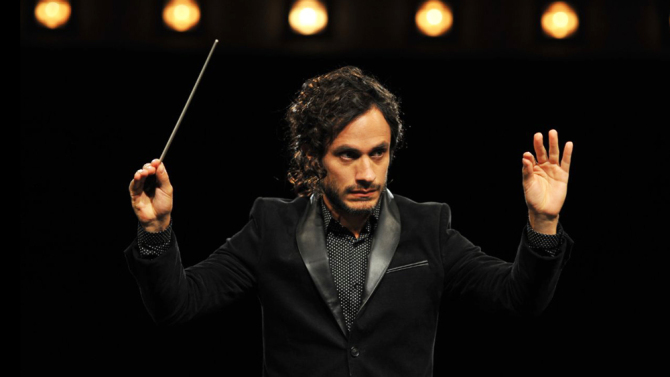 Mozart In the Jungle, la comedia de Amazon protagonizada por Gael García Bernal, ha sido renovada para una tercera temporada.
La noticia se confirmó hoy 9 de febrero a través de las redes sociales. "No se ha acabado nada. 'Mozart In the Jungle' regresa para una nueva temporada", indica el Tweet de la página oficial.
La noticia llega luego de que el pasado mes de enero la serie ganara el galardón a Mejor serie de comedia en los Golden Globes. Por si fuera poco, García Bernal se llevó la estatuilla a Mejor actor en una serie de comedia por su personaje de Rodrigo D'Souza, conductor de la Orquesta Sinfónica de Nueva York. Durante su discurso, el actor mexicano no escondió su emoción de estar recibiendo este reconocimiento. "¡Güey! Este premio se lo quiero dedicar a toda la gente que se dedica a la música. A esa gente que gracias a ella encuentra comunicación, justicia y la felicidad. Le quiero dedicar este premio a Lázaro y a Libertad [sus dos hijos], quienes son mi música todas las mañanas".
A través de un comunicado, los ejecutivos de Amazon alabaron la exitosa serie. "'Mozart in the Jungle' está llena de creatividad y pasión y ofrece a la audiencia algo realmente único", dijo Joe Lewis, ejecutivo de la compañía. "Estamos realmente orgullosos de tener dos de las comedias de televisión más arriesgadas".
Actualmente puedes ver a través de Amazon las dos primeras temporadas de esta comedia que incluye a otros actores como Lola Kirke, Saffron Burrows, Bernadette Peters y Mark Blum.