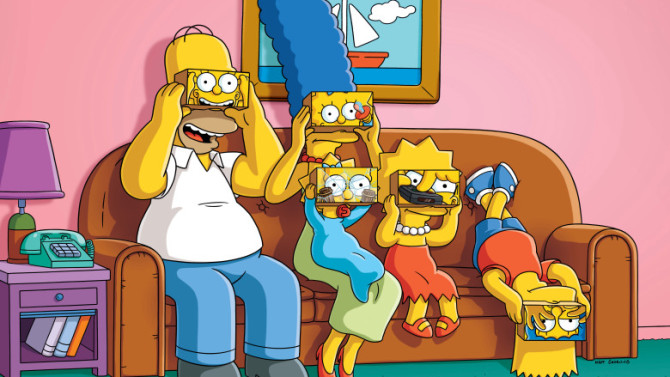 The Simpsons renovó su contrato para la temporada 29 y 30, convirtiéndose en el show más largo en la historia de la televisión.
La comedia animada acumulará 669 episodios en su temporada 30, rompiendo el récord de más episodios en un programa de este tipo, de acción o de animación. El récord anterior lo tenía un drama del oeste llamado Gunsmoke que estuvo al aire de 1955 a 1975 y alcanzó 635 episodios.
VER TAMBIÉN: No te pierdas la divertida parodia de Clinton y Trump en 'The Simpsons' [VIDEO]
"¡Toma Gunsmoke! Perdiste en la carrera que ni sabías que estabas compitiendo", dijo Homer Simpson en un comunicado para celebrar la noticia.
La serie se encuentra en medio de la temporada 28, y debutó en 1989. Los productores son Matt Groening, James L. Brook y Al Jean.
"The Simpsons ha significado tanto para la cadena, el estudio y todo el mundo en Fox, y su impacto cultural en todo el mundo, es un testamento de la brillante combinación de Matt, Jim y Al. Felicidades a todos quienes trabajan en esta innovadora serie – desde el talento, hasta los productores, los escritores y el equipo de producción – ustedes abarcan una de las más grandes colecciones de talento creativo en la historia del medio. Y a los millones de fans de los Simpson alrededor del mundo, gracias por verlos todos estos años. Estamos felices de decirles que hay mucho por venir", dijeron Dana Walden y Gary Newman, la CEO y el presidente de Fox Television Group.
The Simpsons se ha convertido en un fenómeno de la cultura pop en los últimos 26 años. Ha ganado 32 premios Emmys, 34 premios Annie, el premio People's Choice de 2016, un premio de medios ambientales 2016, fue la primera serie animada en ganar un Peabody Award y obtuvo una nominación al Premio de la Academia en 2012. La serie tiene un paseo en Universal Studios, una estrella en el Paseo de la Fama de Hollywood y un éxito de taquilla con la película teatral de 2007, The Simpsons Movie.
RELACIONADO: El impacto del apoyo de 'The Simpsons' a Hillary Clinton [Opinión]
Hasta la fecha, The Simpsons está promediando 7,2 millones de espectadores en todas las plataformas para su temporada actual, que se transmite el domingo por la noche en Fox. Llegó a su episodio 600 el 16 de octubre, que atrajo a la audiencia más grande desde el comienzo del año.