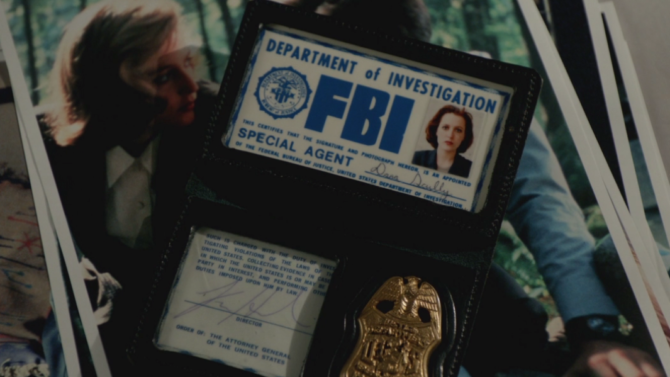 Fox compartió este lunes 11 de enero el primer minuto del episodio inaugural de la nueva miniserie de The X-Files. Gillian Anderson y David Duchovny regresan una vez más como los agentes Scully y Mulder en este renacimiento de la exitosa serie de los 90 creada por Chris Carter.
El video, disponible a través de la página www.doyoustillbelieve.com, sirve como un resumen del show donde la voz en off de Mulder pone a todos los televidentes -viejos y nuevos- al día con lo que pasa en este universo de conspiraciones y aliens.

La nueva mini-temporada del show fue anunciada en marzo de 2015 y tendrá seis episodios. Fox confirmó hace unos meses que el estreno del esperado regreso de The X-Files contará con un especial de dos noches seguidas, empezando el domingo 24 de enero de 2016 a las 7:00 P.M. El segundo episodio será transmitido el lunes 25 de enero a las 8:00 P.M.
La serie estará llena de sorpresas para los más fanáticos. Una de ellas es el retorno de The Lone Gunmen, conocidos en latinoamerica como Los Pistoleros Solitarios. Dean Haglund, Tom Braidwood y Bruce Harwood volverán a encarnar a este trío de expertos de la computación. Otras caras familiares que se pasearán por estos seis episodios son The Cigarette-Smoking Man y el Director adjunto del FBI, Walter Skinner.
La serie original se estrenó en septiembre de 1993 y duró nueve temporadas tras convertirse en un fenómeno cultural. Mientras estuvo al aire, ganó 16 Emmys y cinco Golden Globes. El show también saltó al cine con dos películas The X-Files: Fight the Future (1998) y The X-Files: I Want To Believe(2008).