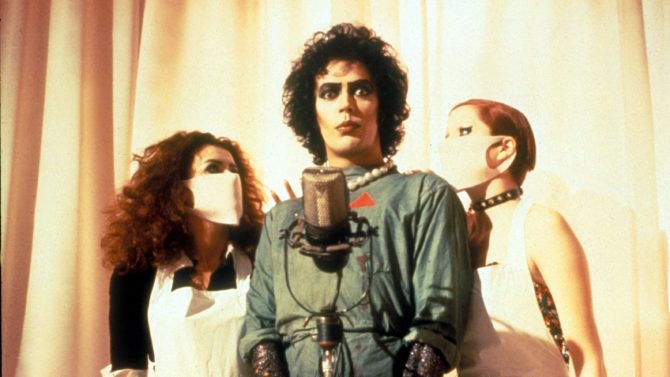 ¡Buenas nuevas para los amantes de The Rocky Horror Picture Show! Tim Curry, quien interpretó al Dr. Frank-N-Furter en la película de 1975, se acaba de integrar al elenco del remake de dos horas que se está cocinando en Fox.
"Estoy muy feliz y emocionado de ser parte de este nuevo proyecto". Estas fueron las palabras exactas que Curry compartió en un comunicado de prensa oficial emitido por la televisora. Esta vez el intérprete servirá como el narrador de la historia.
Esta versión del cuento estará protagonizada por Laverne Cox (Orange is the New Black) como Frank-N-Furter. Otros artistas que también forman parte de este revival son Victoria Justice, Ryan McCartan, Reeve Carney y Staz Nair.
Recientemente también se confirmó la participación de Adam Lambert en este proyecto. Acá puedes enterarte de lo que el ex concursante de American Idol tuvo que decir acerca de la noticia.
Esta nueva versión es básicamente un excusa muy válida para celebrarde los 40 años de este clásico de la cultura pop que empezó siendo una obra de teatro en 1973.
La nueva versión de Rocky Horror Picture Show saldrá al aire en otoño de 2016.