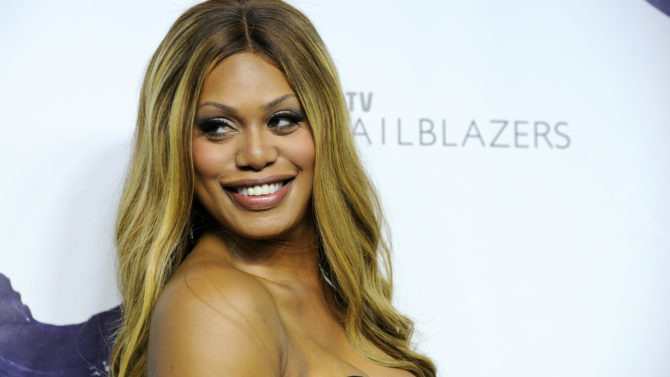 Laverne Cox será parte de la nueva versión de Rocky Horror Picture Show que se está cocinando en Fox. La actriz de Orange is the New Black interpretará a una científica loca, coqueta, y sexualmente ambigua, llamada Frank-N-Furter.
El especial de dos horas tratará de modernizar el clásico de 1975. El personaje de Cox fue originalmente interpretado por Tim Curry.
Kenny Ortega es director, productor ejecutivo y es quien estara a cargo de la coreografía de este proyecto. Gail Berman producirá la película televisiva con el apoyo de su compañía Jackal Group y de Fox 21 Television Studios.
La producción teatral The Rocky Horror Show apareció por primera vez en los años 70 en la ciudad de Londres. Curry protagonizó la versión de Broadway y posteriormente la película. Este año se llevó a cabo una gira para celebrar el 40 aniversario de esta creación en el London Playhouse, adaptación que se transmitió recientemente por BBC America.
La nueva versión de Rocky Horror Picture Show saldrá al aire en otoño de 2016 por Fox.