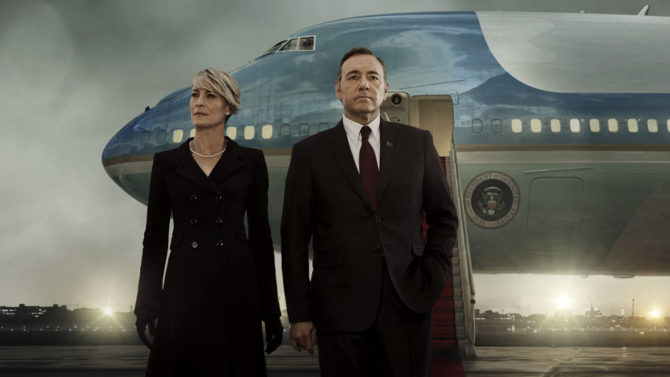 Romance, coraje y misterio son los términos que resumen el nuevo tráiler de House Of Cards, show que estrenará su cuarta temporada el 4 de marzo en Netflix.
El video de un minuto deja claro que la tensión entre Frank y Claire Underwood continuará, sin embargo, será más fuerte que nunca. El adelanto, que fue compartido a través de Facebook, muestra la guerra de poder entre "la pareja más poderosa de Estados Unidos", sus nuevos romances y el hecho de que están dispuestos a hacer hasta lo que sea por no perder lo que han alcanzado.
Sin duda alguna, el tráiler está hecho para crear tensión y expectativas entre los fanáticos de la serie, ya que recoge una gran cantidad de imágenes cortas que llegan acompañadas de frases del protagonista como: "No tienes idea lo que significa no tener nada".
Asimismo, y según otras promociones que han sido lanzadas para esta temporada, los seguidores de House Of Cards ya saben que el presidente Underwood se encuentra en medio de una campaña política con la que está tratando de convencer a los electores por qué debe permanecer en el poder durante otro término electoral. ¿Su lema? "Lo que sea por América" ("Anything for America").
Esta serie original de Netflix se estrenó en 2013. Protagonizada por Kevin Spacey, "House Of Cards" logró que el popular servicio de streaming recibiera sus primeras nominaciones en los Primetime Emmy Awards el mismo año de su lanzamiento.