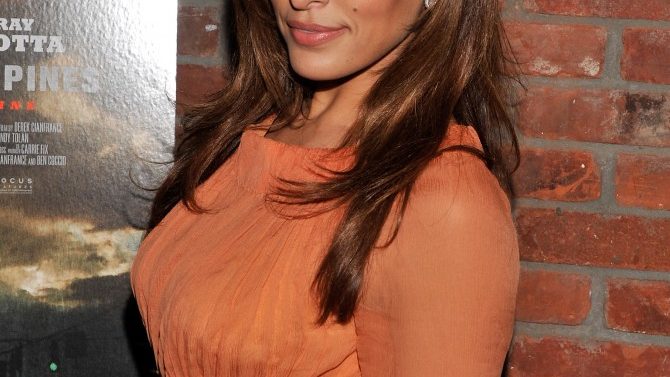 Eva Mendes is ready to go back to work after giving birth to little Esmeralda in September.
The new mother, who already has her own collection with New York & Company and recently launched a bridesmaids dress and accessories line, is ready to branch out and create her on cosmetics line
"I've been involved with the beauty industry for a long time and wanted to help create a cosmetic line that could reach a wide variety of women," commented Mendes in the press release. "As a Latina woman, it was important to me that we create a line of products that works for all women and is accessible without compromising quality."
The beauty line called Circa is set to debut in over 3,000 Walgreens stores this month and is Old Hollywood glamour-inspired targeted to the Hispanic market and hopes to service all types of ethnicities, reports WWD.
Circa will include a variety of beauty essentials such as foundation, lipsticks, cheek stains, mascara which will come in black and glass antique gold packaging.
The 40-year-old actress and entrepreneur will take on the role of both the face of Circa and creative director of the brand that is owned by Maesa Group which also fronts other celebrity brands like Nuance from Salma Hayek.
Mendes commented that drugstores are the place to be for beauty buyers stating, "Anything that I needed I got from a drugstore as far as beauty was concerned."
And as far as promoting her line and doing in-store visits the new mom confessed, "I have no idea [how to balance my career and motherhood]. It's a little premature to comment on that. Ask me in a few years."
For now we will await her newest creation to hit stores.