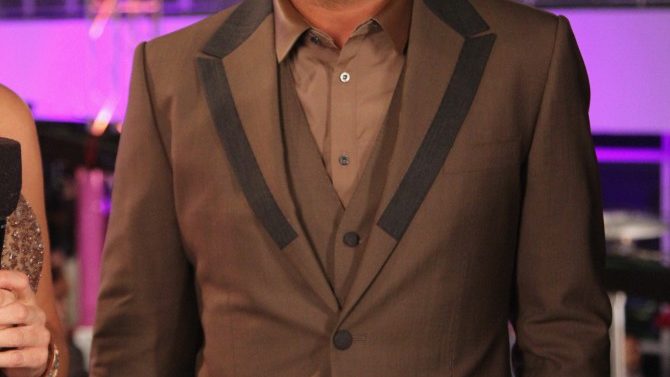 Ricky Martin is ready to find the next successful Latino boy band on Univision's newest reality competition show "La Banda."
"I'm really excited to be part of such an innovative program alongside Simon Cowell," Martin commented announcing his participation during the pre-show of "Premio Lo Nuestro" on Feb. 19. "I believe there is a need in our community to have a super group and this is the perfect moment for a show like 'La Banda.' There is so much talent out there that I am sure that with the help of not only the judges but the fans, we will find the next musical phenomenon."
The Latin superstar along with Cowell will be executive producing the show and will help recruit and lead the search to form a 5-person musical group of Latin male contestants, making this the biggest talent search in the history of a Hispanic television network in the United States.
And who better than the Puerto Rican singer who himself initiated his career at the age of 13 when he formed part of the highly successful boy band Menudo and quickly became an international success who is loved by millions around the world. Most recently he released his 10th studio album which debuted at #1 on the Puerto Rican and U.S. charts.
"Get ready because we will be visiting you and we want you to be part of 'La Banda.' It is something fascinating and we are about to make a historic moment in Latin music all around the world," Martin told us exclusively during Univision's "Premio Lo Nuestro."
But it gets better, not only will the "Adios" singer be executive producing the show but he will be a judge on the competition show and also the group's manager after they receive their recording contract with Sony Music Latin.
"We are looking for the next global boy band and we need a judge who is [known] on a global scale," Cowell detailed. "That is why it gives me great pleasure to announce Ricky Martin as the first judge for 'La Banda.' I know Ricky and he has the same enthusiasm and passion like I do for this show and I know he will do an amazing job."
The competition is open to 13 and older Latino young men who reside in the United States and Puerto Rico. Auditions will be held in Los Angeles, Puerto Rico, Houston, New York, Chicago and Miami. Participants can visit LaBandaOficial.com for more information.
The Spanish-language competition show was developed by Haim Sabans' Saban Brands and Cowell's SYCO Entertainmente and is being co-produced by Fremantle Media Latin America.
"La Banda" will debut in September on Univision.