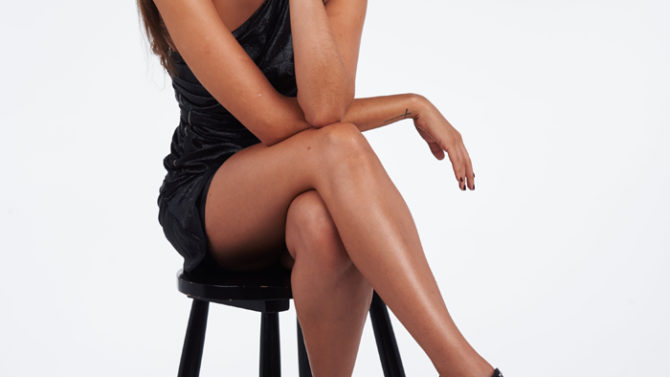 Eiza González causes a fright with each new episode of the Robert Rodríguez horror drama From Dusk Till Dawn: The Series. But the real González couldn't be further from her character Santanico Pandemonium, a role made famous on the big screen by her fellow Mexicana Salma Hayek. The 26-year-old considers herself a regular girl from Mexico City who wants to make it in Hollywood the right way. The self-proclaimed tomboy loves her family and her friends and prefers hiking to shopping.
González —who is one of Variety Latino's "10 Latinos to Watch" of 2016— is already a household name in her native Mexico, where she began acting at a very early age. She worked on various popular Spanish-language soap operas including Lola: Érase una vez and Amores verdaderos. Acting was something she always knew she wanted to do, and she's been working hard to make that dream a reality in the United States as well.
"My parents wanted me to have a normal life so when I started working that never changed," González says. "My mom helped me maintain my same lifestyle. There was nothing extraordinary about it just because I was a singer or an actress. I felt like I was living a double life. I would go and work, but behind closed doors, I was a normal teenager. It really helped me learn who I am."
As her role in the El Rey Network's small screen adaptation of the horror film From Dusk Till Dawn expands and gets darker in season three, she continues to look for roles that will challenge her. Her upcoming film Baby Driver will hit theaters in the spring. In the film, Eiza plays the love interest to Mad Men's Jon Hamm. The comedy thriller, as she describes it, is directed by Edgar Wright and co-stars Kevin Spacey, Jamie Foxx, and Ansel Elgort.
"I get to play such a badass," González tells us of her character. "I'm always with the guys and I'm this tough, lost soul. She's a survivor and she's on survivor mode. She's so in love with her partner and she would die or kill for him. That's a really interesting relationship that you'll learn about throughout the movie. It's very sick and co-dependent."
No matter where her career takes her, one thing is for sure, González —who is the spokesperson for Neutrogena— is determined to represent Latinos the right way.
"I am very proud of where I come from and I've always wanted to represent my country and my people the right way. I try to be the best person as possible and I work on my craft to get better at it every single day."