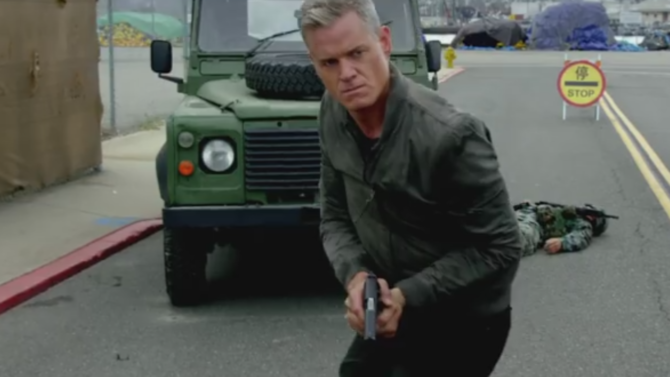 TNT compartió el nuevo tráiler de la tercera temporada de The Last Ship, serie protagonizada por Eric Dane que regresará finalmente a las pantallas el próximo 12 de junio.
El canal de TV anunció que el primer episodio de su esperada tercera entrega será un especial de 2 horas de duración. A continuación, haz clic para que no pierdas del latente suspenso de este nuevo adelanto promocional:
Mark Moses, Bridget Regan, Adam Baldwin, Travis Van Winkle, Marissa Neitling, Jocko Sims, Charles Parnell, Christina Elmore, Bren Foster y Kevin Michael Martin también conforman el elenco de esta emocionante serie naval.  Este show está producido por Platinum Dunes, de la mano de Brad Fuller, Andrew Form y el director Michael Bay.
En los nuevos episodios del programa protagonizado por el actor de Grey's Anatomy, viviremos el desenlace de la complicada situación que se produjo durante el final de la segunda temporada, donde la tripulación de la embarcación Nathan James se dispone a navegar rumbo a Asia luego de descubrir una peligrosa amenaza.
La tercera temporada de The Last Ship regresa a las pantallas el próximo 12 de junio a las 9 PM a través de la señal de TNT. ¿Qué te pareció este nuevo tráiler?