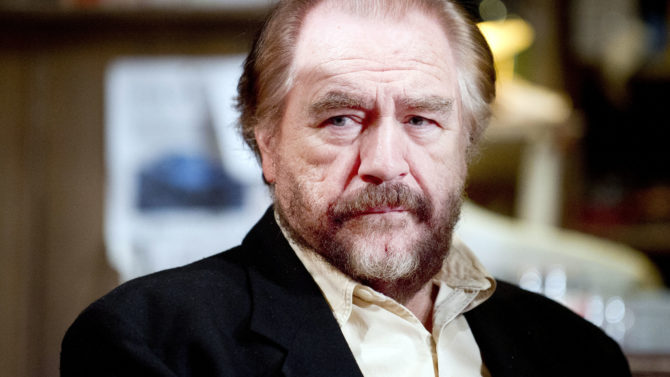 Brian Cox is set to star as Britain's most famous wartime prime minister, Winston Churchill. The film will focus on the 48 hours leading up to the D-Day landings in 1944.
Directed by Jonathan Teplitzsky, the upcoming drama Churchill, has begun principal photography. Salon Pictures released the first image of Cox as Churchill on Monday.
The new biopic is said to focus on the prime minister's relationship with his wife Clementine and is set against the backdrop of the allied invasion of Normandy in June 1944.
"I am looking forward to bringing this iconic but complex figure to life," Cox said in a statement. "It's the role of a lifetime for me and I'm so pleased to be taking this journey with both Jonathan and our great cast."
The film also stars Miranda Richardson as Churchill's wife Clemmie, John Slattery as General Dwight D. Eisenhower, James Purefoy as King George VI, and Ella Purnell as the prime minister's secretary.
Cox is best known for his role as Dr. Hannibal Lecter in Michael Mann's 1986 crime thriller Manhunter, and as a CIA chief in 2002's The Bourne Identity.