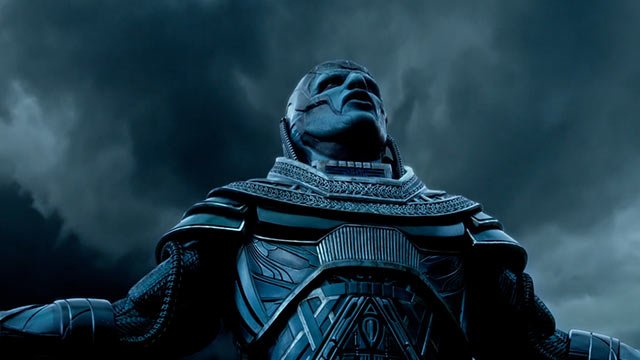 X-Men: Apocalypse director Bryan Singer recently addressed the backlash he's received ever since the first image of Apocalypse was released.
The initial reception to the appearance of Apocalypse was not a positive one, mostly because of the pink hue that appeared on the character's costume. And, when the official trailer premiered audiences criticized the character's voice because it showcased Oscar Isaac's unaltered voice instead of an inhuman, godly sound. If that wasn't enough, comic readers also questioned Apocalypse's height in the film.
"[The first X-Men: Apocalypse trailer] was simply Oscar using his normal voice — which is wonderful; his performance is fantastic — but that was never the intention," said Singer to IGN during a press event. "We just needed those words to govern the first teaser. So people thought, 'Oh, wait, is that going to be his voice during the whole movie?' It's like, no, but to tell the story of the first teaser, we needed the voice, and I hadn't recreated the voice yet."
As far as the color, Singer takes blame for the pink hue that appeared on the first Apocalypse photo.
"There was an image released on Entertainment Weekly, where the effect hadn't been put in yet, so everyone was — the effect has a pink light on it, and everyone got lit up pink, so people thought Apocalypse was going to be pink. I was like, 'No, no, they're all pink. Take a look. Everyone in the picture is pink. It's a pink picture.' They maybe just should have taken the pink out of the picture — I should have taken the pink out of the picture. I'm going to take some blame for that. My fault, not Entertainment Weekly's. That's the picture I gave them."
Finally, the director says he played with Apocalypse's height to show range and to be able to cast a good actor to play the role.
"I could have made him a giant through the whole movie, or some muscle-bound guy who can't act — I could always do that," he added. "But the reality is, among his many powers — and you will see him change size — but among his many powers is his power of persuasion, and it was very important that he'd be able to connect with his horsemen, at their level, and that he'd be played by a guy who can actually act like Oscar, who's a fantastic actor."
X-Men: Apocalypse opens in theaters on May 27th.