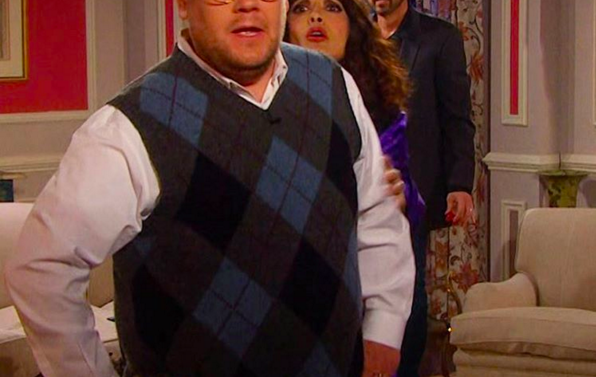 James Corden, el animador de The Late Late Show, convirtió las letras de las canciones de Justin Bieber en un guión de una novela ficticia protagonizada por Salma Hayek, Ray Romano y Gary Oldman.
El segmento cómico fue televisado como parte del show nocturno el martes 6 de marzo. Su título: The Bold and the Lyrical, un guiño a una clásica novela estadounidense titulada The Bold and the Beautiful.
En el sketch, que puedes ver a continuación, la actriz mexicana hace el papel de la esposa infiel de Corden. La trama gira en torno a la vida amorosa de Hayek, quien tiene dos amantes, interpretados por Romano y Oldman.
Como era de esperarse, los creadores de este original segmento usaron varias de las canciones del canadiense para crear los diálogos de esta "novela". Algunas de ellas son "Boyfriend", "Baby", "Never Say Never", "Sorry", "Love Yourself" y "What Do You Mean?".

Si eres fanático de One Direction mantente bien atento al ver el video, porque los guionistas lanzaron una referencia de una letra de esta boyband británica que no puedes perderte.
¿Crees que las letras de Bieber sirven para crear diálogos de telenovelas?