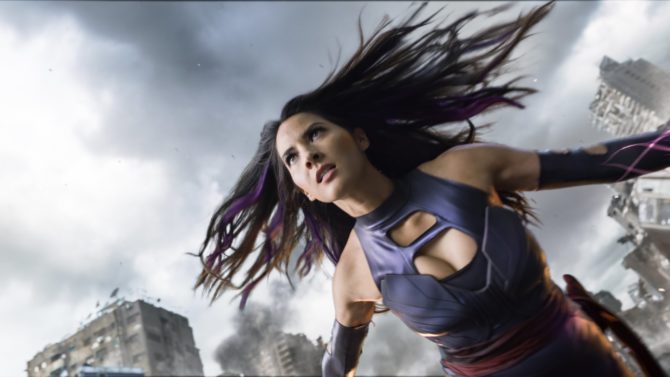 X-Men: Apocalypse features a slew of brand new mutants joining the franchise, including Olivia Munn's Psylocke and Oscar Isaac's Apocalypse. Now two new international TV spots released Friday offer a glimpse of their super powers.
Directed by Bryan Singer, the film focuses on the first and most powerful mutant from Marvel's X-Men universe, Apocalypse (Isaac). Believed to have amassed the powers of many other mutants, he's worshipped as a god and considered invincible.
Upon awakening after thousands of years, he is disillusioned with the world as he finds it and recruits a team of powerful mutants, including a disheartened Magneto (Michael Fassbender), to cleanse mankind and create a new world order, over which he will reign. As the fate of the Earth hangs in the balance, Mystique (Jennifer Lawrence) with the help of Professor X (James McAvoy) lead a team of young X-Men to stop their greatest nemesis and save mankind from complete destruction.
The cast includes Rose Byrne, Tye Sheridan, Sophie Turner, Lucas Till, Evan Peters, Kodi Smit-McPhee, Alexandra Shipp, Josh Helman, Lana Condorand Ben Hardy.
X-Men: Apocalypse opens in theaters on May 27th.