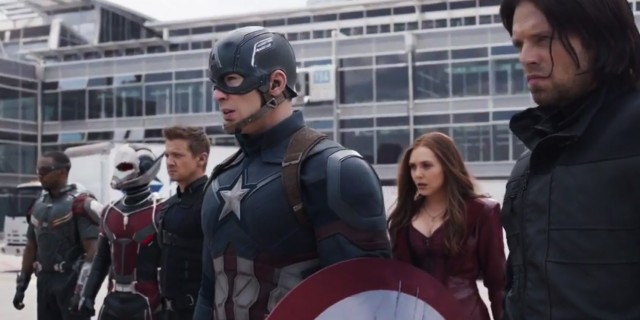 Marvel Studios released a new featurette for Captain America: Civil War, which highlights the relationship between two highly skilled superheroes.
Sebastian Stan and Chris Evans appear in the 30 second clip to discusses where Bucky Barnes (a.k.a. The Winter Soldier) and Steve Rogers now stand. The video was released Friday via Twitter.
"Bucky Barnes is learning about what a killing machine he's been and how much damage he's done across the years," Stan said. "[He's] realizing that Steve Rogers, to some extent, is his only hope."
Bucky almost died in World War II and we now know that he was found by Hydra and  brainwashed him into becoming a bionic-armed assassin. "Steve feels a certain sense of guilt based on what happened to Bucky," Evans said in the video.
Directed by Joe and Anthony Russo, the film stars Robert Downey Jr. and Evans. The new saga pits Captain America and Iron Man against each other, as they take different sides after the US government passes a Superhero Registration Act. The divide creates friction between the Avengers, ultimately resulting in epic superhero fights with each other.
The film also stars Scarlett Johansson, Sebastian Stan, Anthony Mackie, Don Cheadle, Elizabeth Olsen, Jeremy Renner, Chadwick Boseman, Emily Van Camp, William Hurt, Daniel Bruhl, Frank Grillo, Paul Rudd, Paul Bettany and Martin Freeman.
Captain America: Civil War will be released by Disney on May 6, 2016.