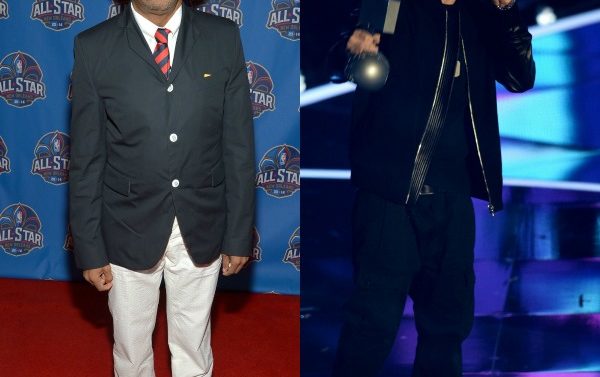 El rapero Eminem está trabajando en su próximo video "Headlights" y cuenta con el apoyo artístico del director de cine Spike Lee.
Aunque al principio no querían dar muchos detalles, este fin de semana "Shady" y Lee compartieron momentos de su colaboración a través de las redes sociales.
El director de películas como "Jungle Fever" y "Malcolm X" compartió una foto en Instagram de él y Em.
"Lo mejor de Detroit, EMINEM y yo trabajando en su video. Histórico. Quién lo hubiese pensado."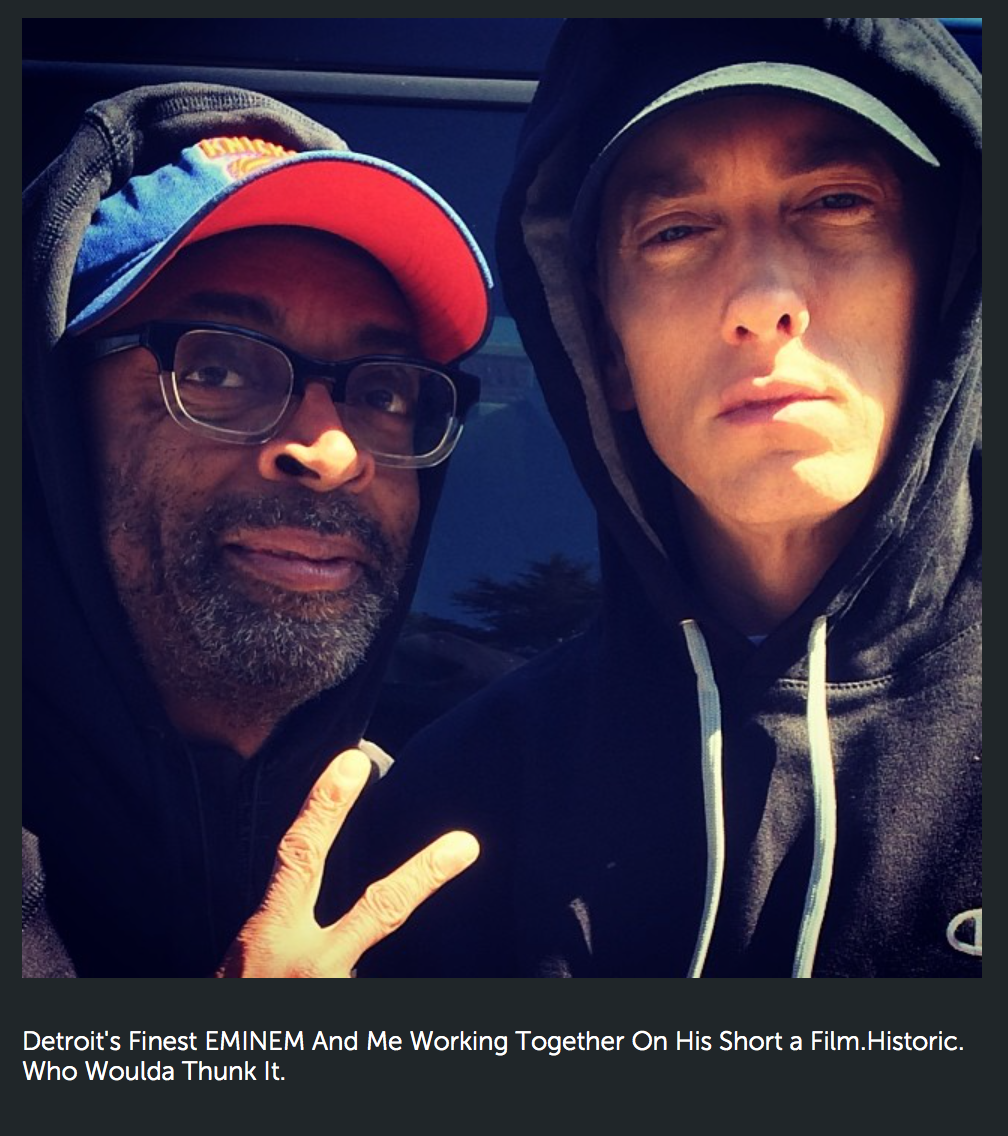 Por su parte, el rapero acudió a Twitter para decir: "Spike vino a Detroit para el video "Headlights" …muy pronto."
"Headlights" forma parte de su álbum "Marshall Mathers LP2" y saldrá después lanzamiento de su último video en diciembre, "Monsters."
VER TAMBIEN: Lollapalooza: Eminem, Skrillex y Kings of Leon encabezarán festival
Lee no sólo ha dirigido y producido películas, también ha dirigido videos como "Fight the Power" de Public Enemy y "Hip Hop Hooray" de Naughty by Nature.
Así que estén atentos al lanzamiento de este video que seguramente estará buenísimo.
El rapero recientemente publicó un behind the scenes del video "Monsters" donde hace un dueto con la cantante Rihanna con quien se irá de gira por los Estados Unidos empezando en agosto.
Además de Skrillex y Kings of Leon, Eminem será uno de los artistas que se presentarán en el festival de música Lollapalooza, este verano en Chicago.