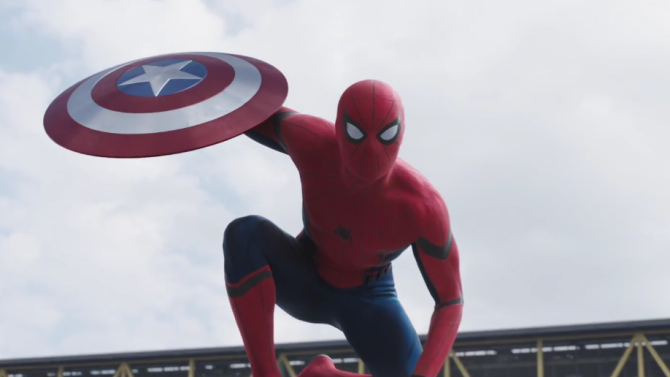 Marvel Studios released a new TV spot for Captain America: Civil War featuring never before seen footage of Spider-Man, played by Tom Holland. The 30-second teaser doubles the amount of official screen time Spider-Man has received since first appearing in the second official trailer for Civil War, released March 10.
Directed by Joe and Anthony Russo, the film stars Robert Downey Jr. and Chris Evans. The new saga pits Captain America and Iron Man against each other, as they take different sides after the US government passes a Superhero Registration Act. The divide creates friction between the Avengers, ultimately resulting in epic superhero fights with each other.
The film also stars Scarlett Johansson, Sebastian Stan, Anthony Mackie, Don Cheadle, Elizabeth Olsen, Jeremy Renner, Chadwick Boseman, Emily Van Camp, William Hurt, Daniel Bruhl, Frank Grillo, Paul Rudd, Paul Bettany and Martin Freeman.
Captain America: Civil War will be released by Disney on May 6, 2016.