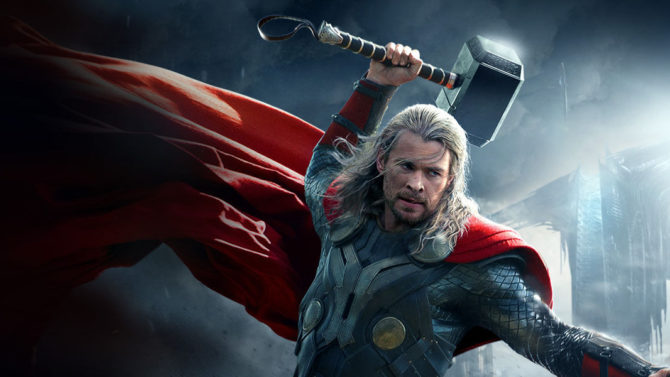 Captain America (Chris Evans) and Iron Man (Robert Downey Jr.) will go toe to toe in Captain America: Civil War, which premieres in just a couple of weeks. But there's one superhero who will be missing in action, Chris Hemsworth's Thor. And according to Downey Jr. the reason is quite simple and hilarious.
The actor posted a gif from Joss Whedon's first Avengers movie on Wednesday, featuring Hemsworth's hammer-wielding skills or lack thereof. "This is why he wasn't invited to Civil War," wrote Downey Jr. on Facebook. The funny post reveals how light the actual Mjolnir prop is.
All jokes aside, the real reason why Hemsworth's Thor wasn't invited to Civil War is based on the superhero's own journey, to research the Infinity Stones in the MCU, which will lead him directly into Thor: Ragnarok, to be released in 2017.
Ragnarok is considered one of Thor's most popular stories in the comic books, therefore important to separate that arc from Captain America: Civil War.
Captain America: Civil War will open in theaters on May 6, 2016.